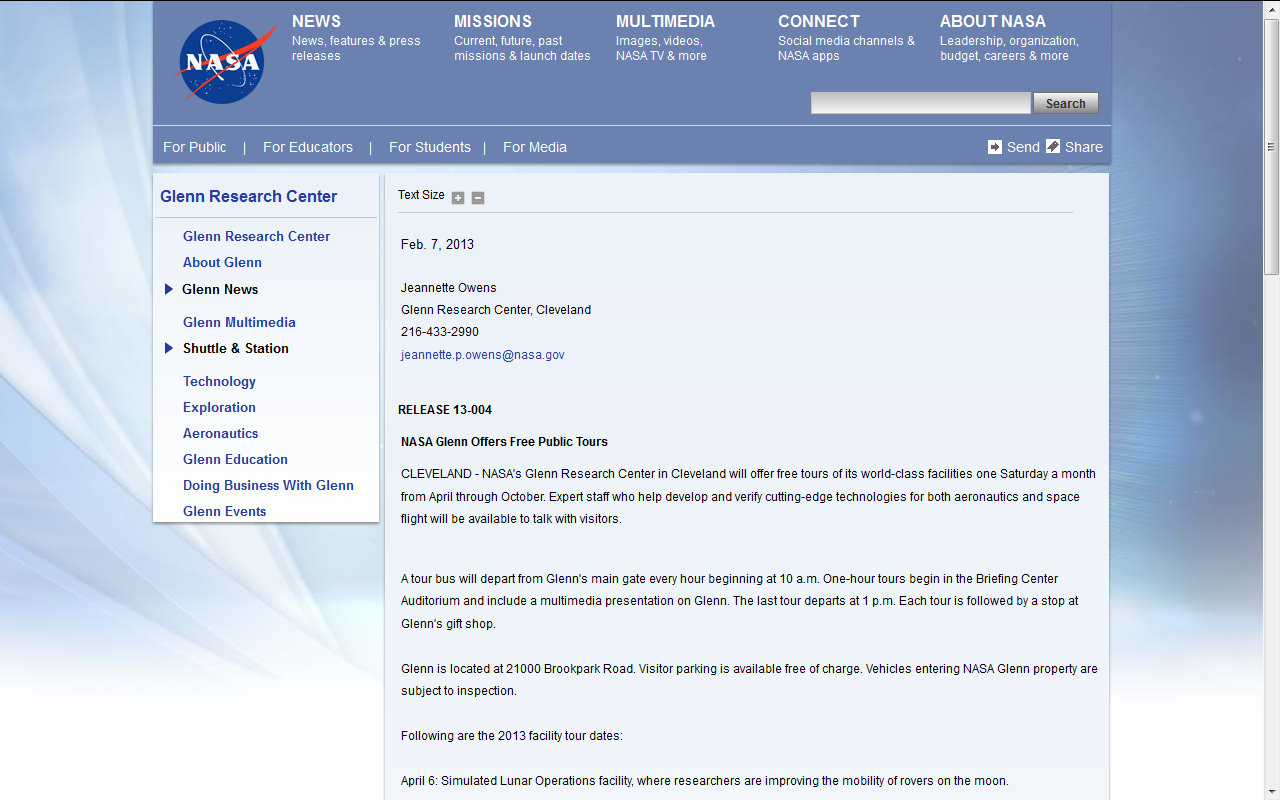 8/3 – NASA Glenn Offers Free Public Tours:  Flight Research Building, also known as the hangar, is the primary hub for all of Glenn's unique aircraft.
8/5 – Large Meteorite Impacts and Planetary Evolution V
8/6 – AGU Abstract Submission Deadline & Associated NLSI-focused Session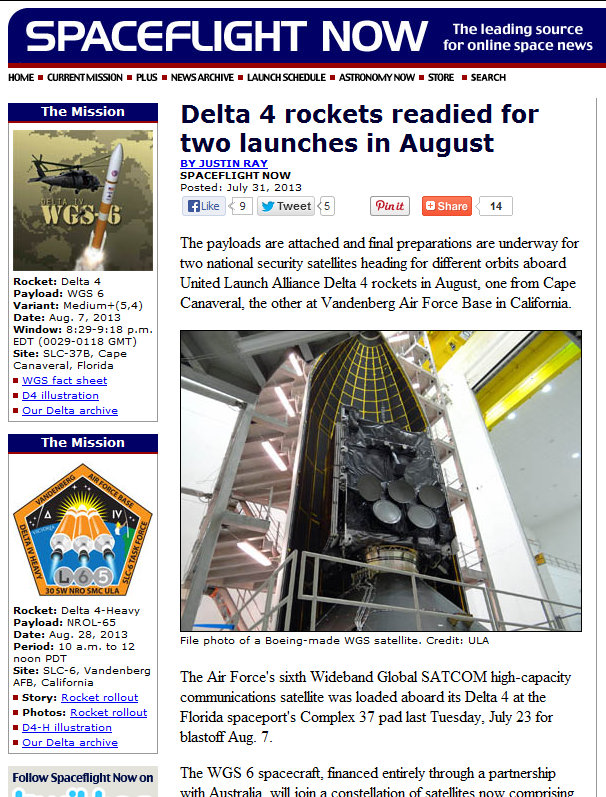 8/7 – Delta 4 Scheduled to Launch
8/8-11 – Julian StarFest 2013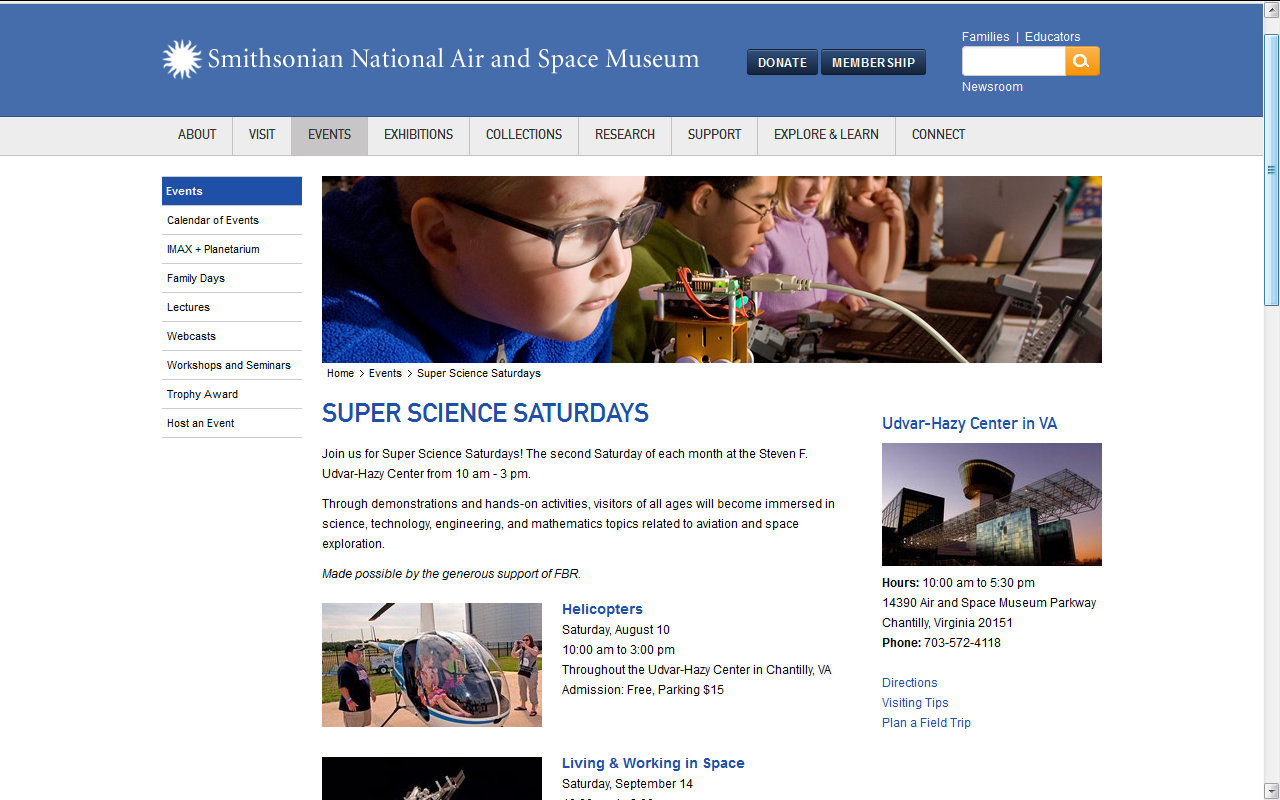 8/10 – Helicopters – Super Science Saturdays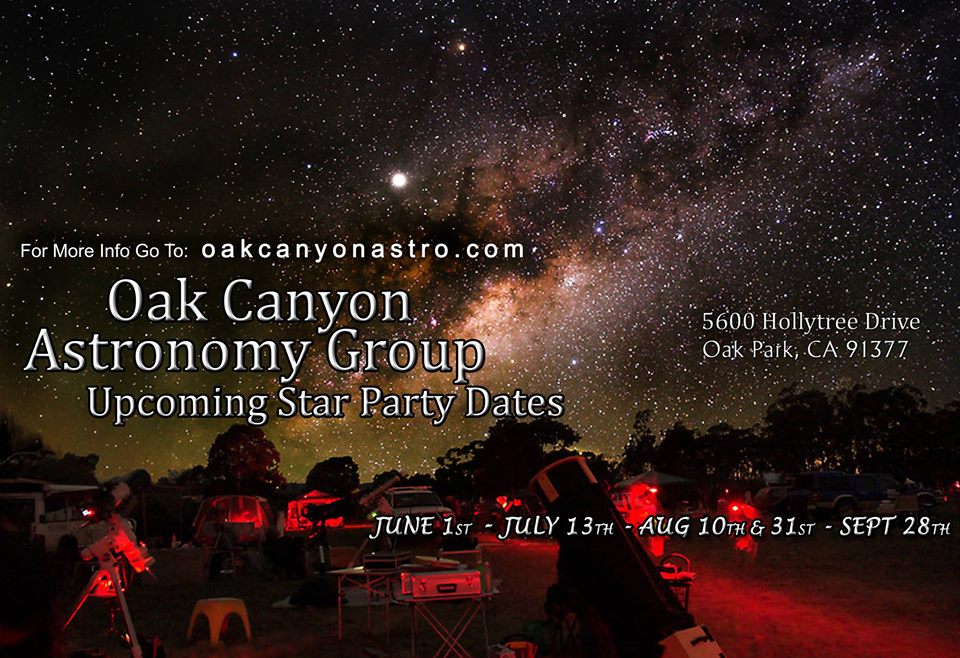 8/10 – Oak Canyon Star Party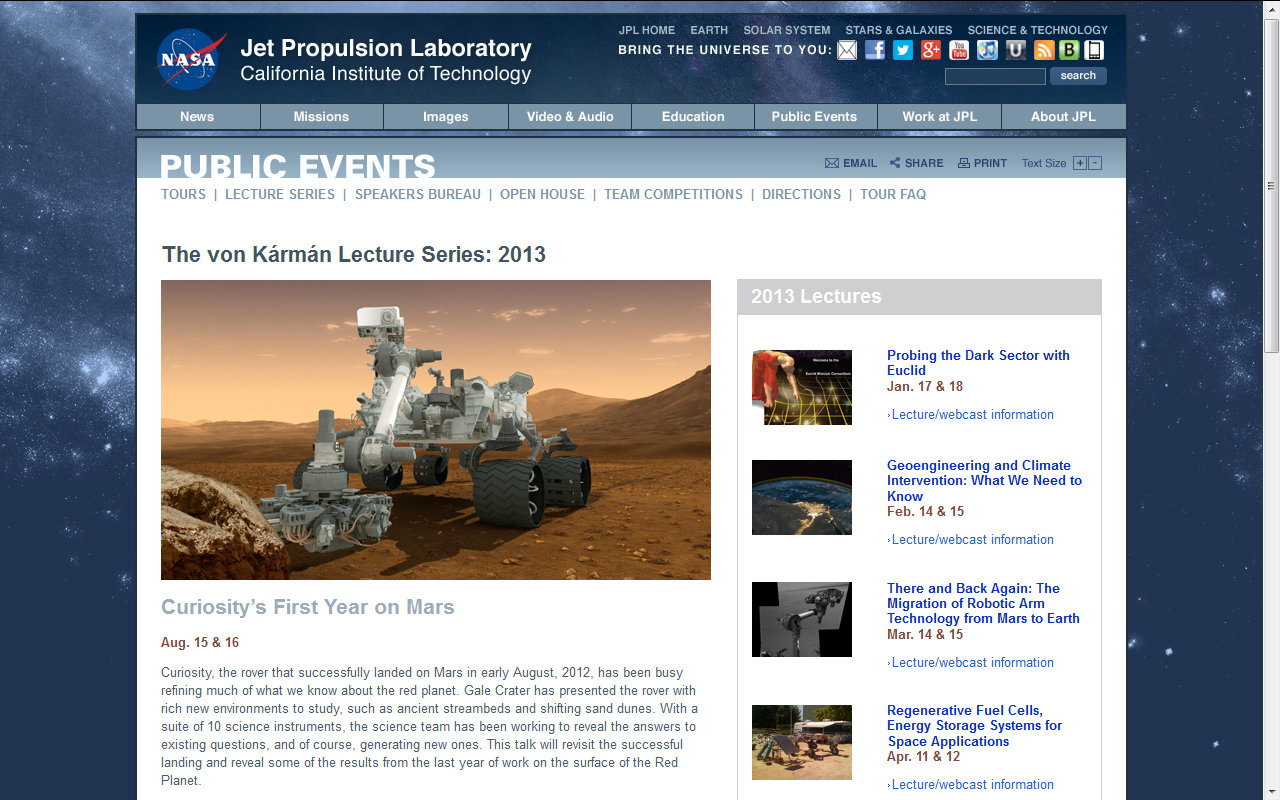 8/15-16 – JPL Lecture Series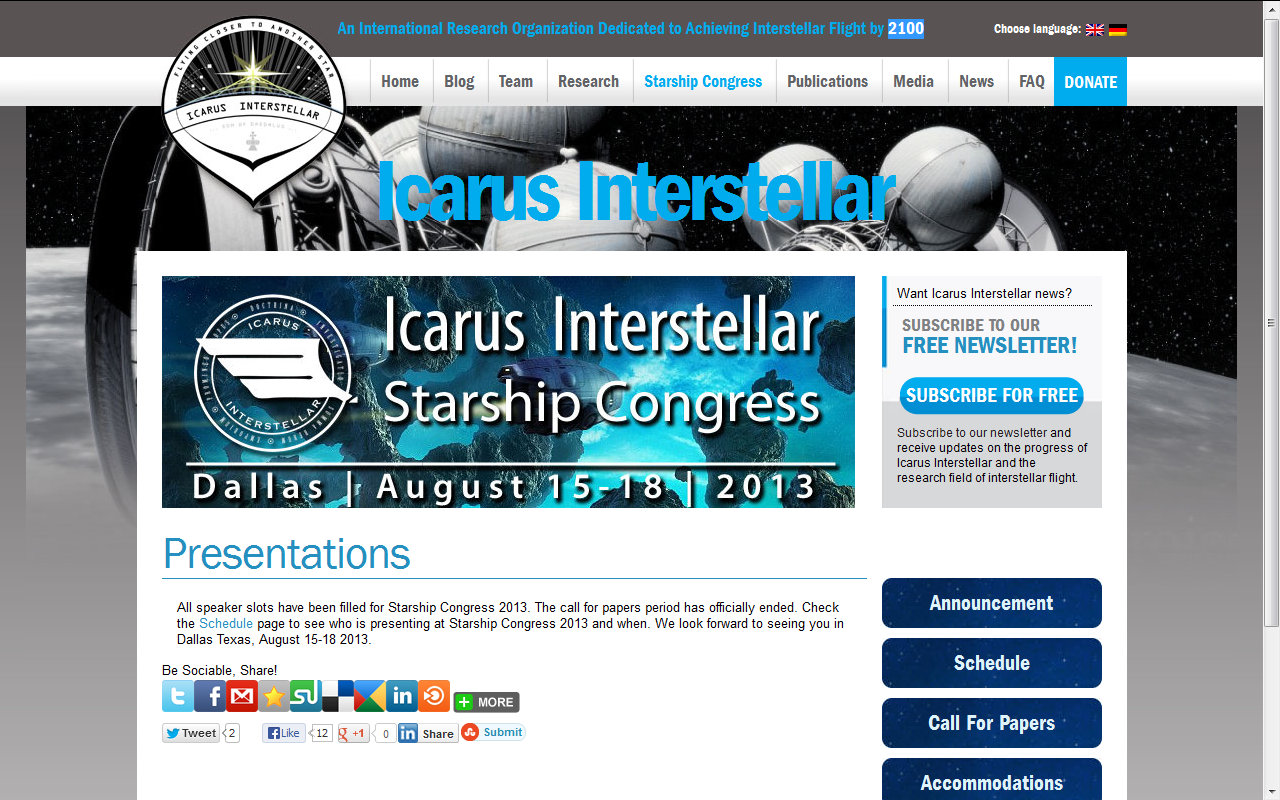 8/15-18 – Icarus Interstellar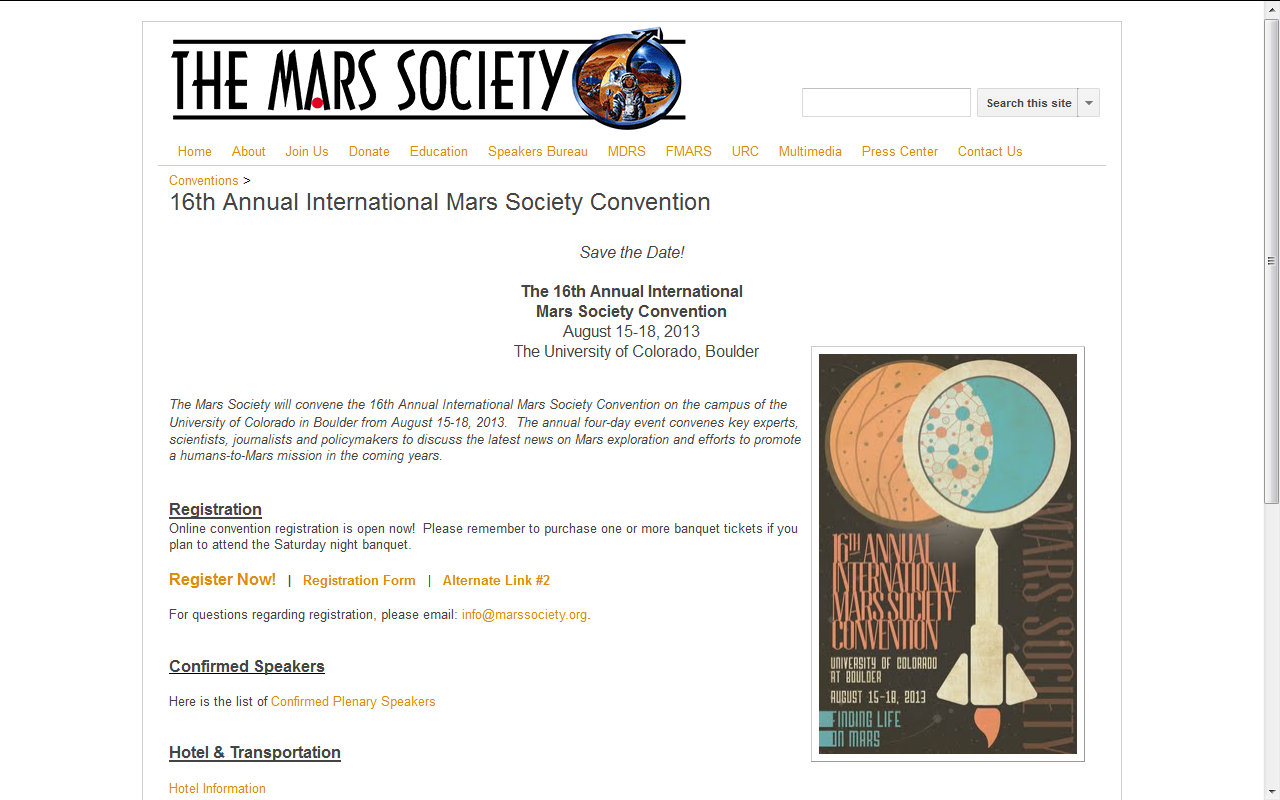 8/15-18 – 16th Annual International Mars Society Convention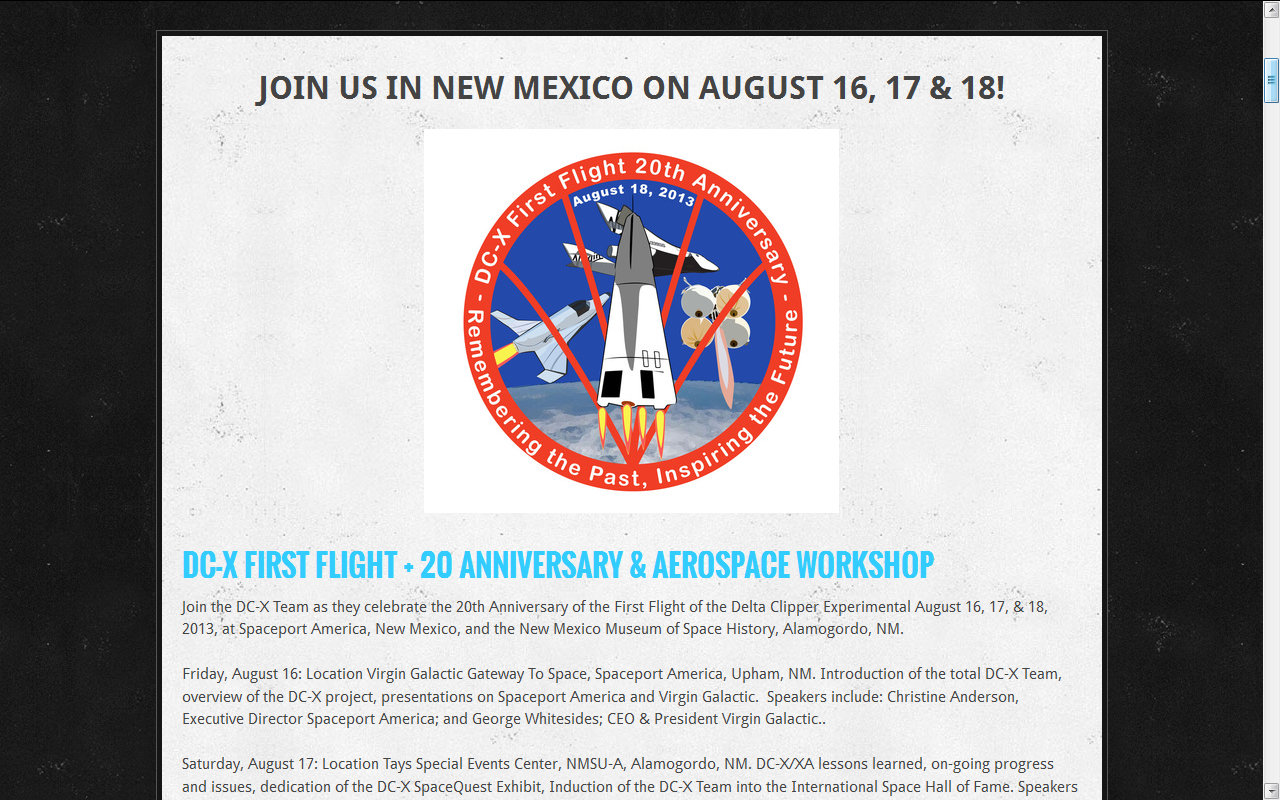 8/16-18 -DC-X Anniversary and Workshop
They are having a conference in August this year to celebrate the 20 year anniversary of the first flight of the DC-X. It will be from August 16th to the 18th, in Alamogordo, New Mexico. Bill went over the agenda of the conference.

8/17 – Mojave Fly-In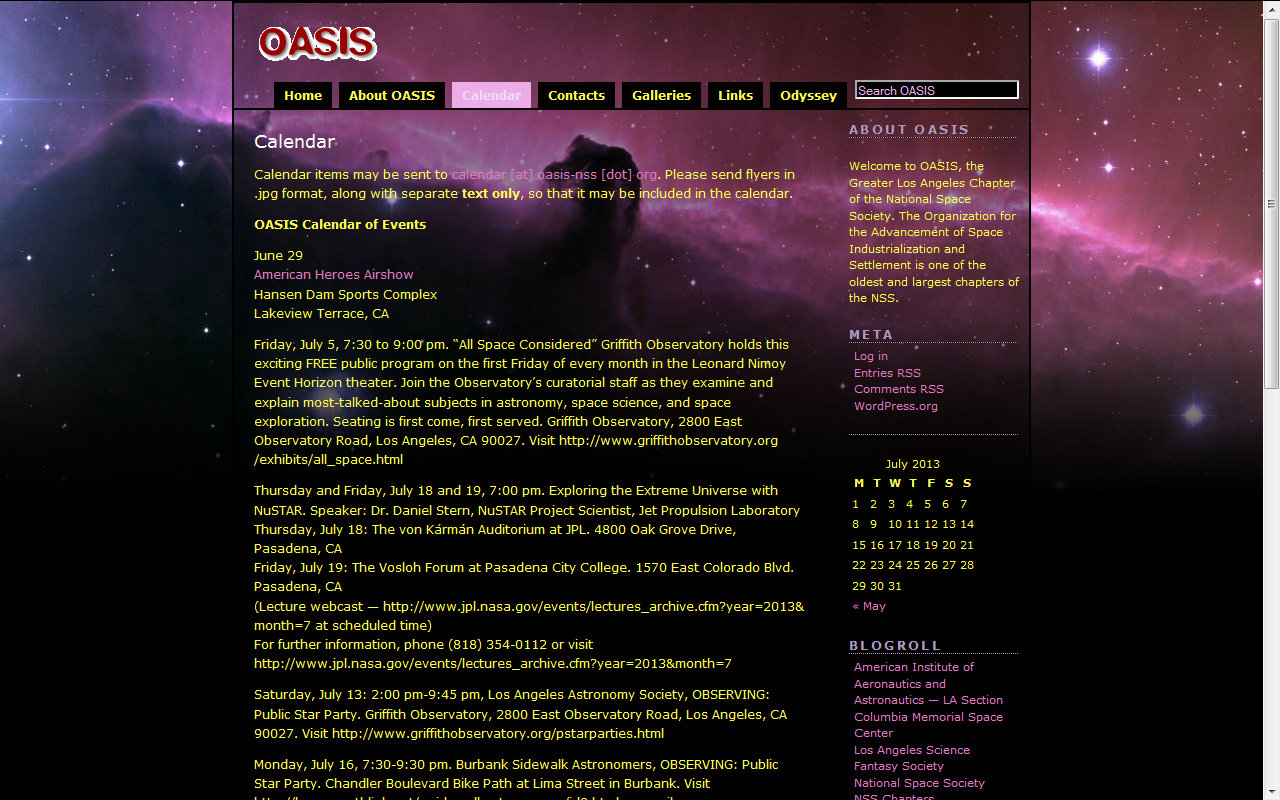 8/17 – OASIS Board Meeting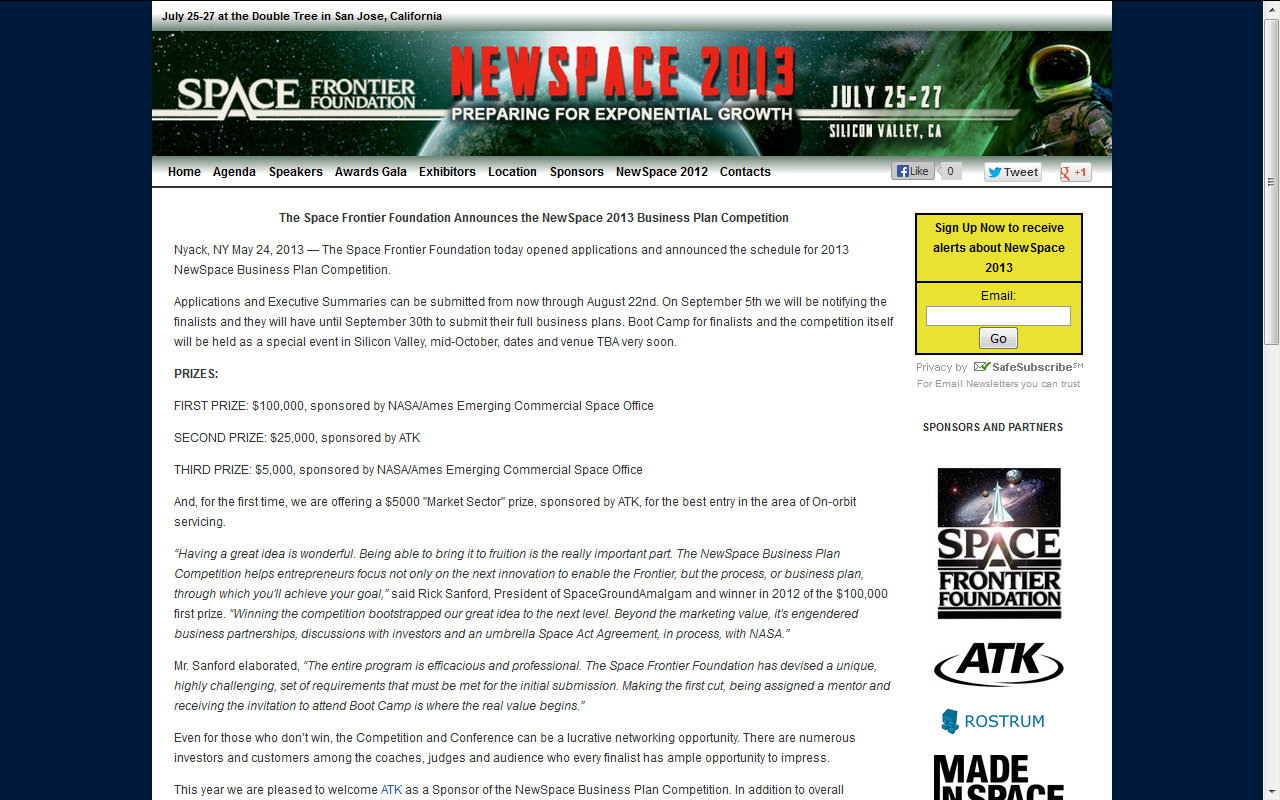 8/22 – Application, Fee & Executive Summary due
2013 NewSpace Business Plan Competition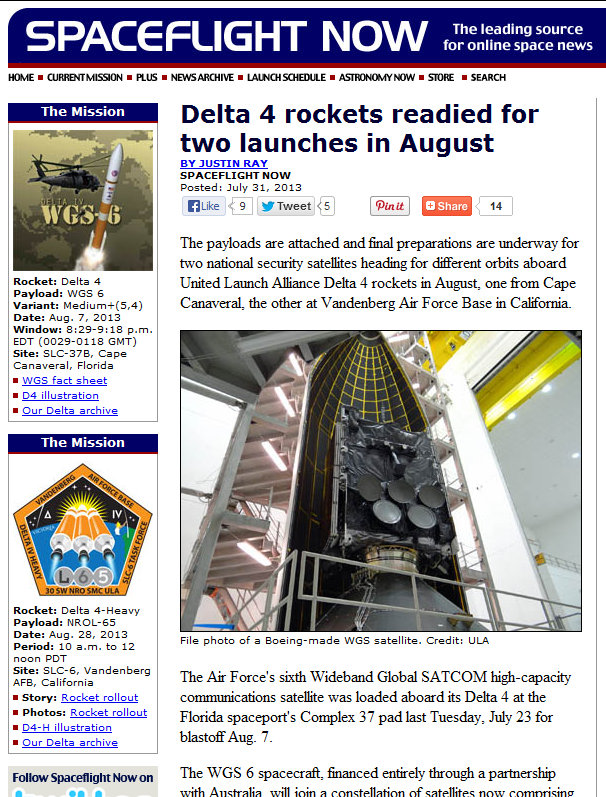 8/28 – Delta 4 Scheduled to Launch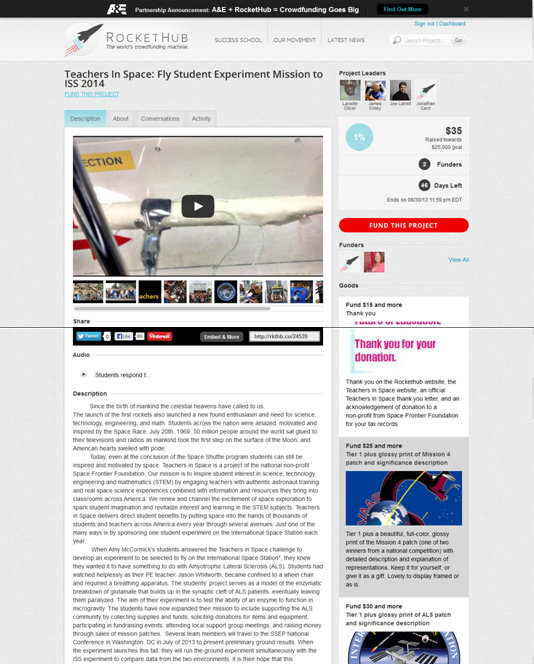 8/30 – campaign ends:  Teachers in Space and Gravity Development Board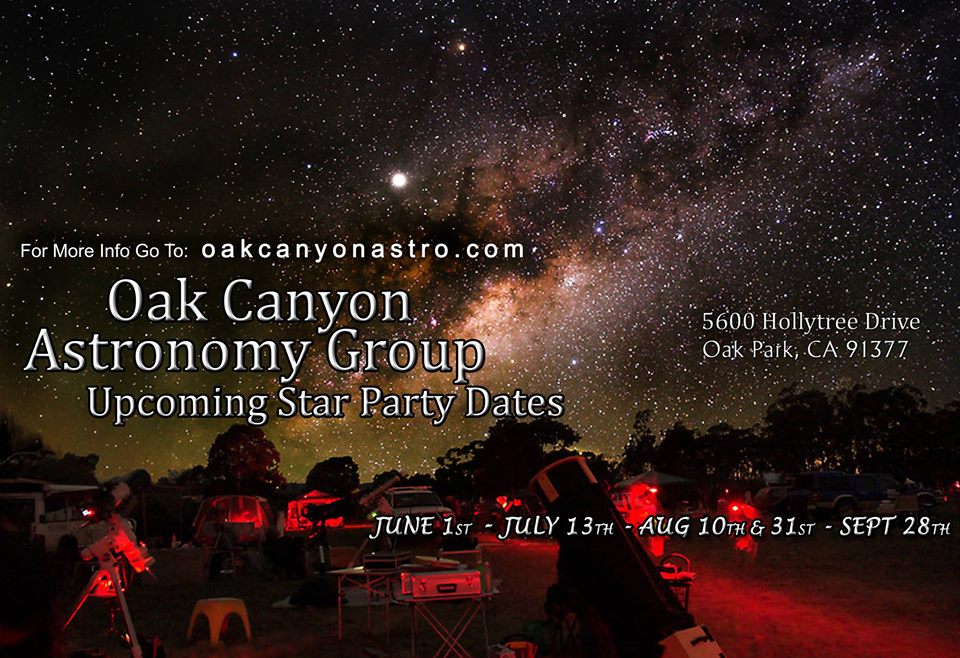 8/31 – Oak Canyon Star Party
SEPTEMBER 2013
9/6 – ES to host CoS
September 8, 2013
European Planetary Science Congress 2013
9/12-13 – JPL Lecture series
http://www.jpl.nasa.gov/events/lectures_archive.php?year=2013&month=7