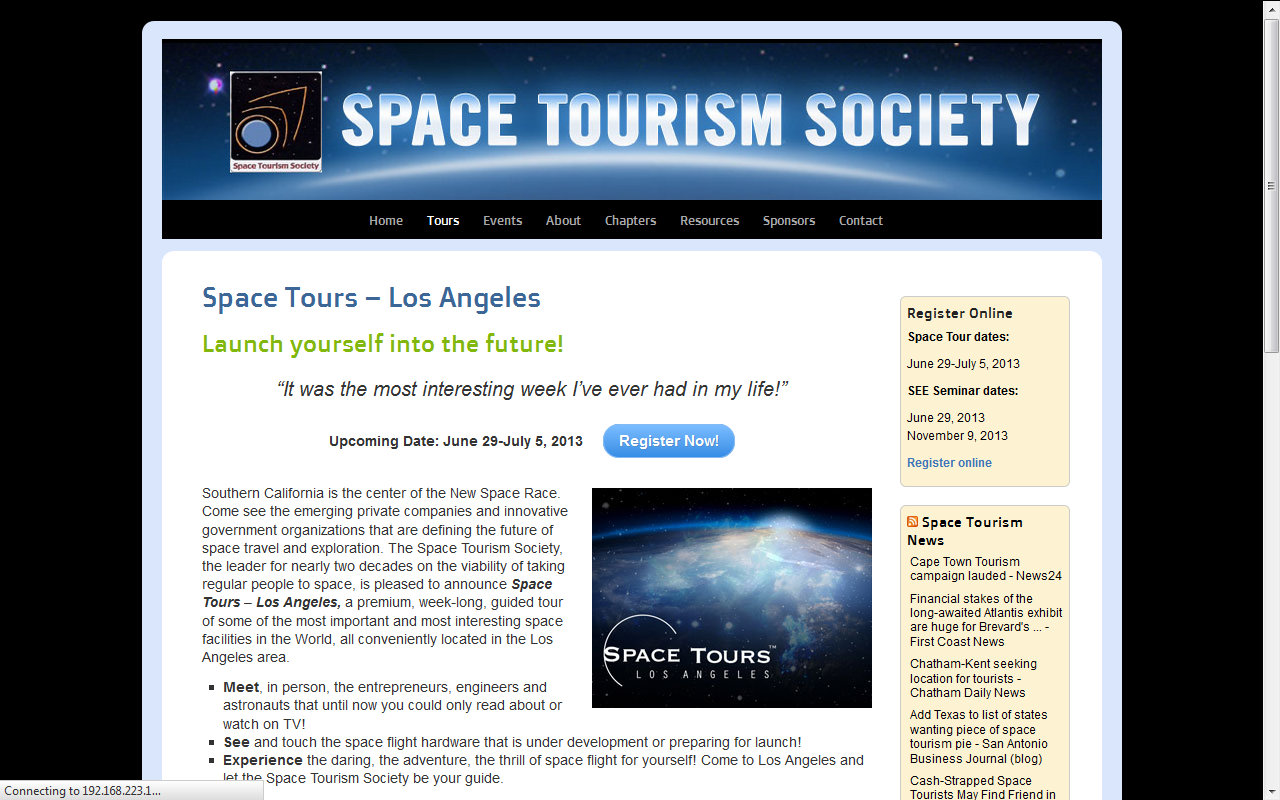 6/29-7/5 – Space Tours Space Exp Econ (Space Tourism Society)
6/29 – American Heroes Air Show, Near Los Angeles, CA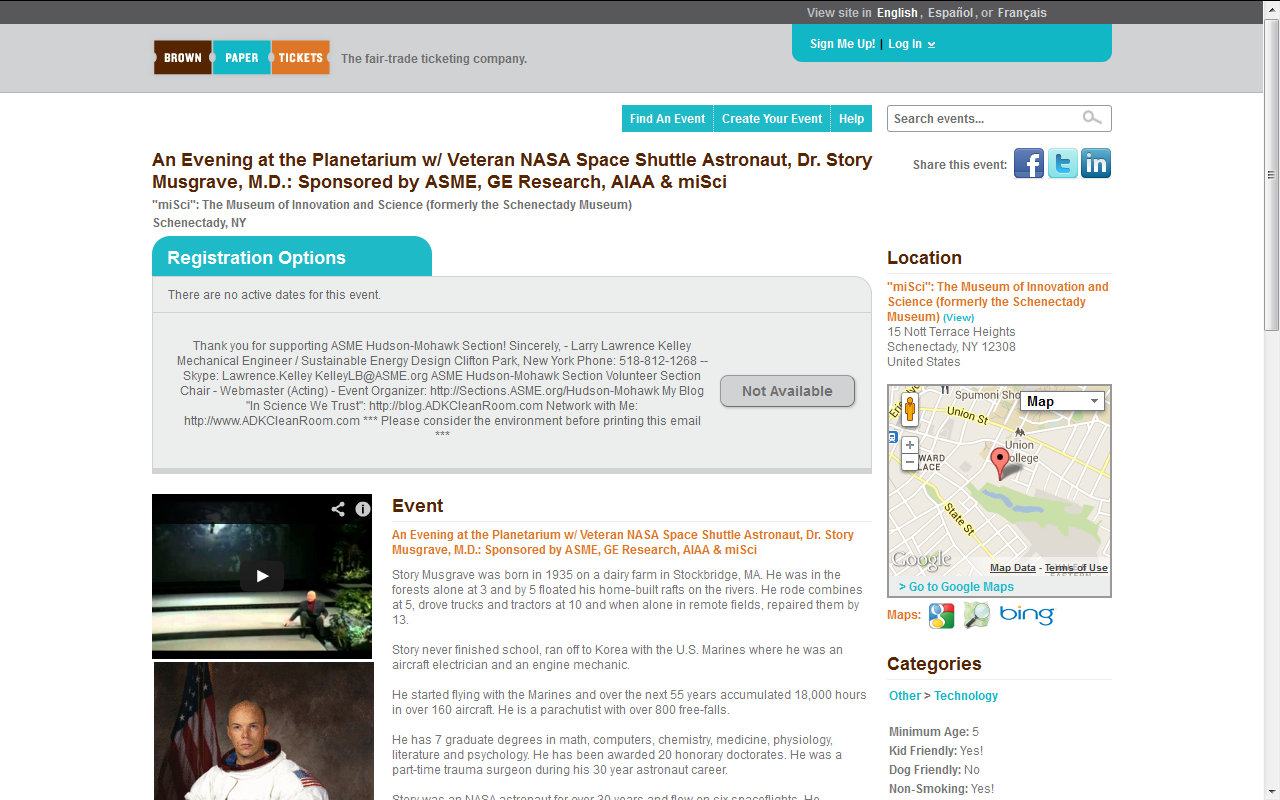 7/3 – An Evening at the Planetarium w/ Veteran NASA Space Shuttle Astronaut, Dr. Story Musgrave, M.D.: Sponsored by ASME, GE Research, AIAA & miSci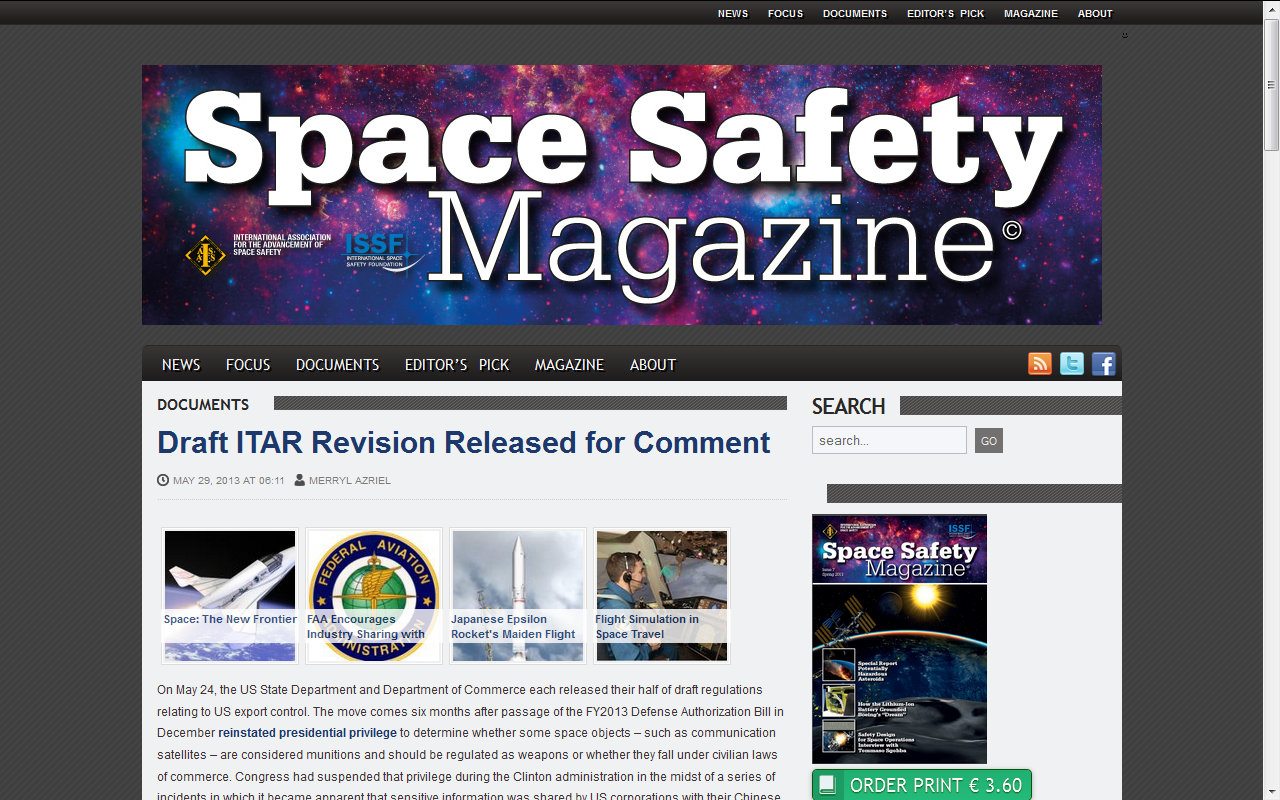 7/8 – The draft regulations begin to show the outlines of what ITAR could look like in the near future. Comments from the public are being invited through July 8. No doubt it will take some months if not years to shakedown the new regulations, but you can get a head start with a read of the current drafts: [click on link]
7/9 – White Papers due
http://sites.nationalacademies.org/DEPS/ASEB/DEPS_083343
7/11 – end of campaign
http://www.indiegogo.com/projects/building-a-solar-sail-powered-cubesat
7/13 – http://airandspace.si.edu/events/superscience/
7/15 – Meanwhile, Icarus Interstellar has announced its own Starship Congress, which is taking place at the Hilton Anatole in Dallas on August 12-18. A call for papers is now open with abstracts due on July 15.
http://www.citizensinspace.org/2013/05/starship-conferences-in-texas/
7/16-18 – Annual International Space Station Research and Development Conference
http://www.astronautical.org/
7/20 – Moon Day
http://www.flightmuseum.com/event/moon-day-2/
7/20 – Space Hacker Workshop
https://www.facebook.com/events/137180006482264/?ref=3
7/21 – Up Aerospace launches…
http://www.photostospace.com/company-info/blog/up-up-aerospace-and-away/#comment-648

7/21 – Mojave Fly-In
Around Town posts feature 'quickie' notes about activities that you can do locally or online. We want to let you know about as many different things out there that you can do – often, right where you are – and sometimes just for taking the time to go look.
Remember…
It's All About Action!