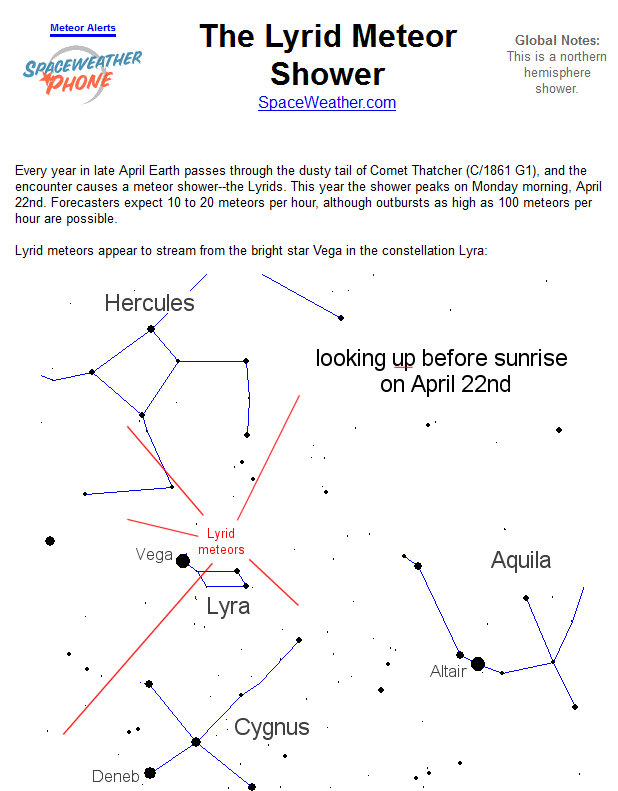 Every year in late April Earth passes through the dusty tail of Comet Thatcher (C/1861 G1), and the encounter causes a meteor shower–the Lyrids. This year the shower peaks on Monday morning, April 22nd. Forecasters expect 10 to 20 meteors per hour, although outbursts as high as 100 meteors per hour are possible.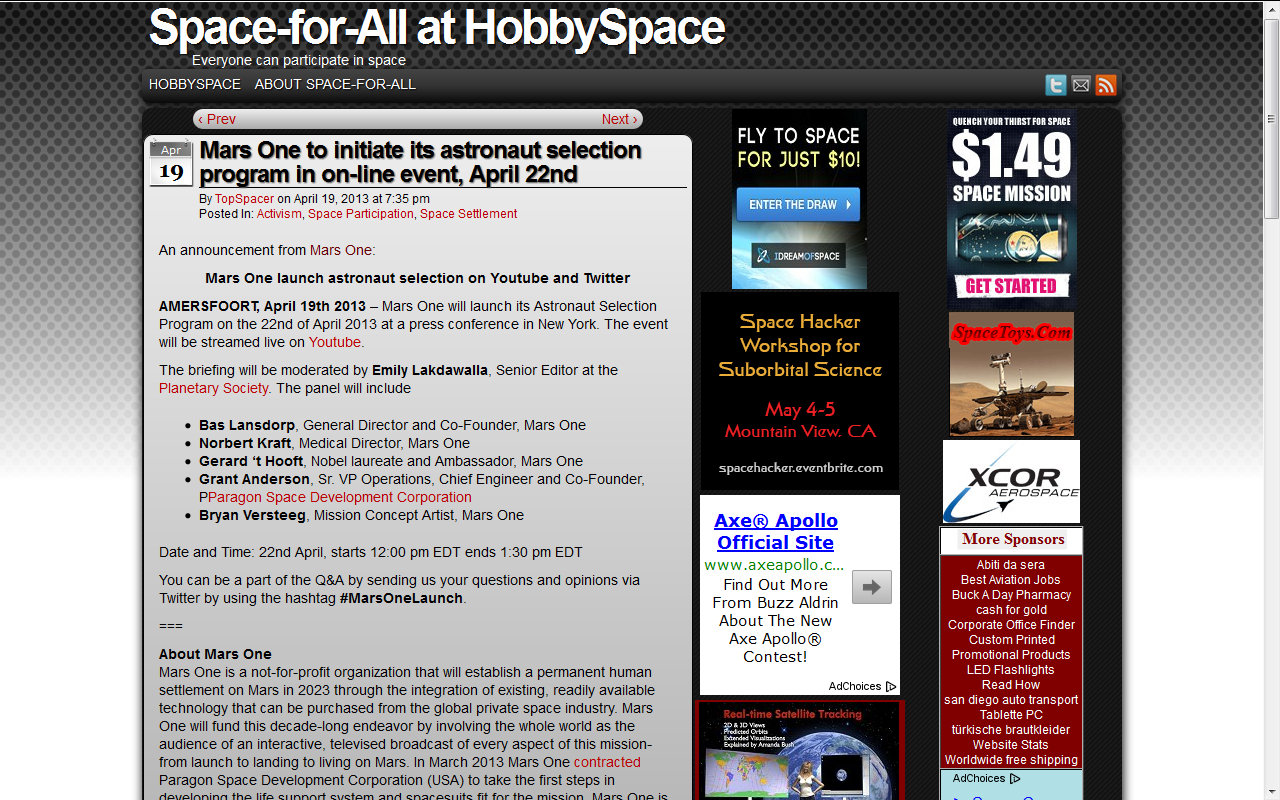 On April 22nd 2013 from noon – 1:30pm, tune in to the Mars One Astronaut Selection Program on Youtube and Twitter.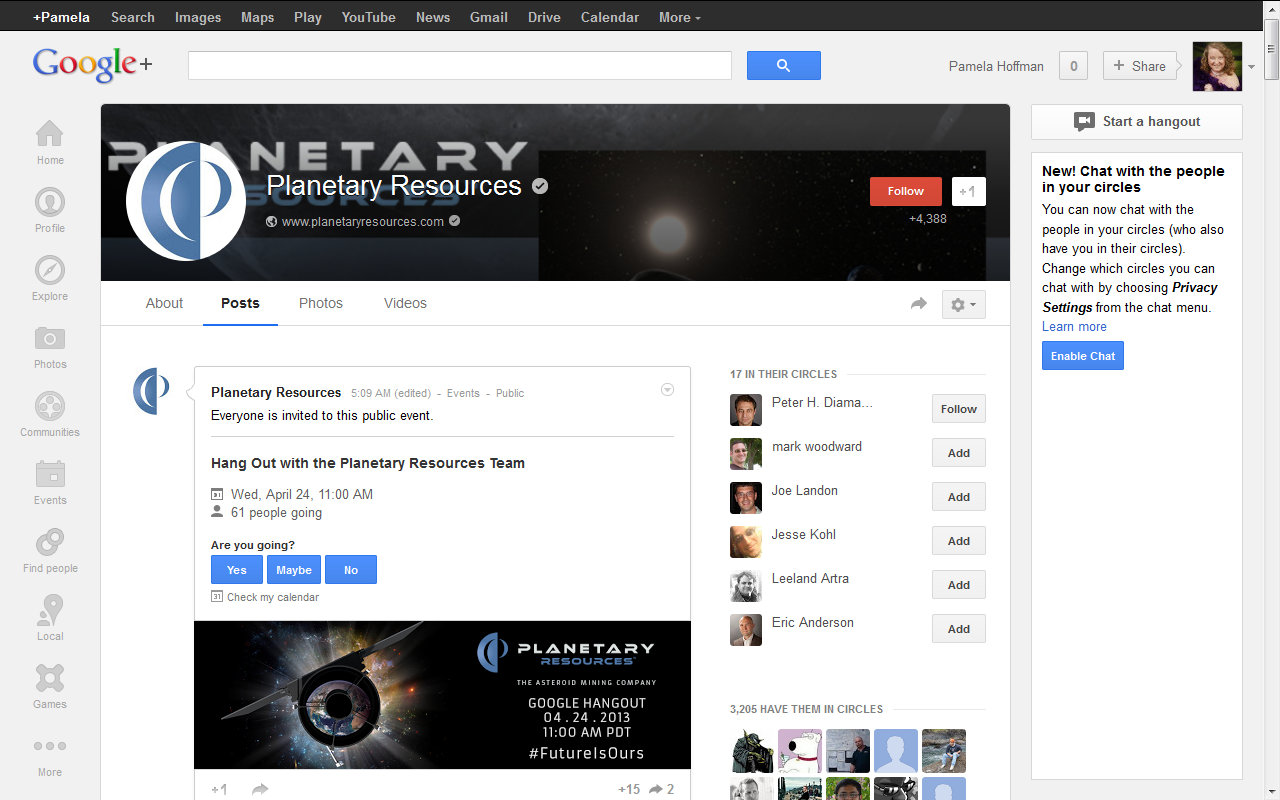 Hang out with the Planetary Resources' team on our one-year Anniversary
"We announced Planetary Resources to the world nearly a year ago.  Join our team for a special Google Hangout on our one-year anniversary next Wednesday, April 24 at 11:00 a.m. PDT (18:00 UTC).  We'll provide a brief year in review, current status on the development of the Arkyd series of spacecraft, and an outlook to the future of asteroid prospecting, exploration and mining!  Be sure to follow our Google+ page to get all the details on the event."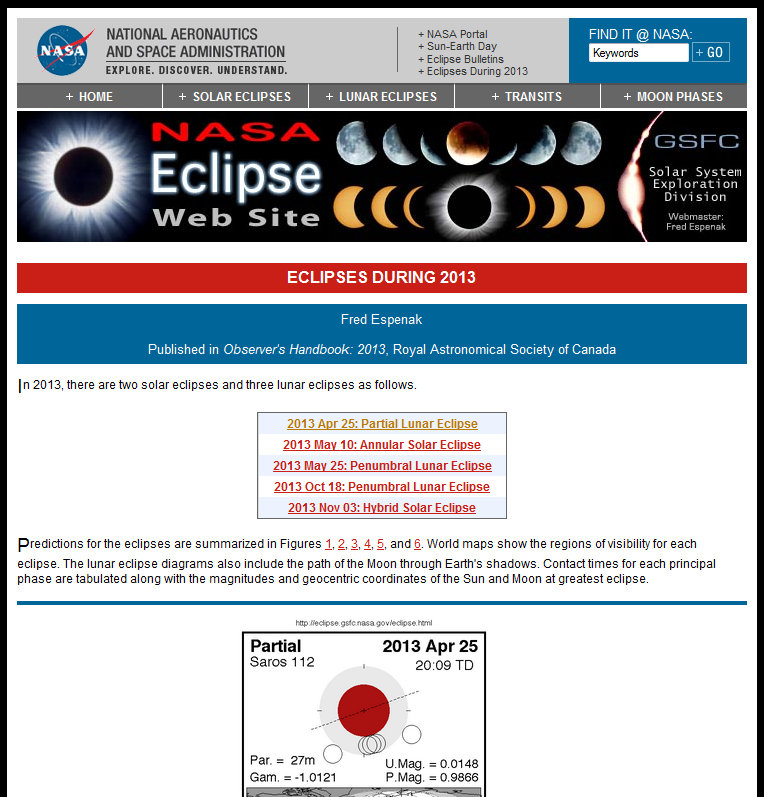 2013 Apr 25: Partial Lunar Eclipse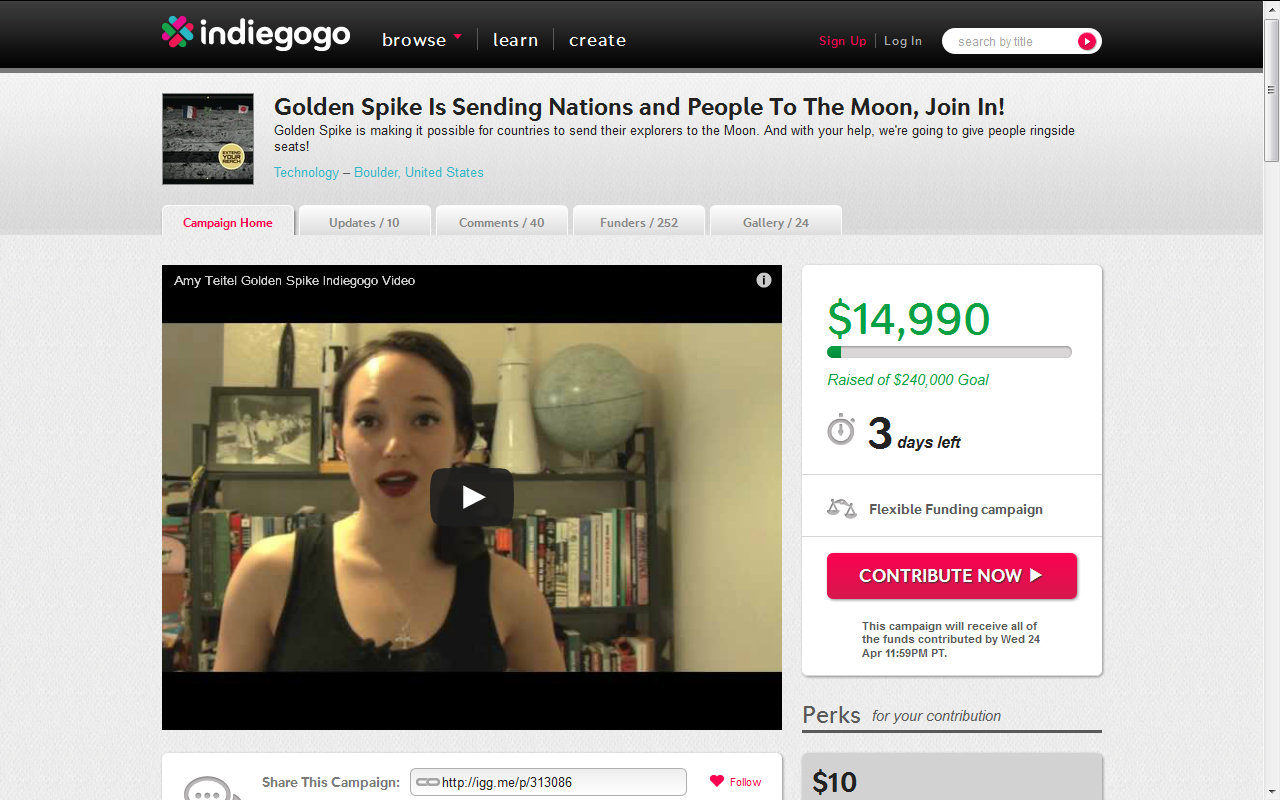 Golden Spike Is Sending Nations and People To The Moon, Join In!
This campaign will receive all of the funds contributed by Wed 24 Apr 11:59PM PT
Around Town posts feature 'quickie' activities you can do locally or online.  We want to let you know about as many different things out there that you can do – often, right where you are and sometimes just for taking the time to go look.
Remember…
It's all about action!