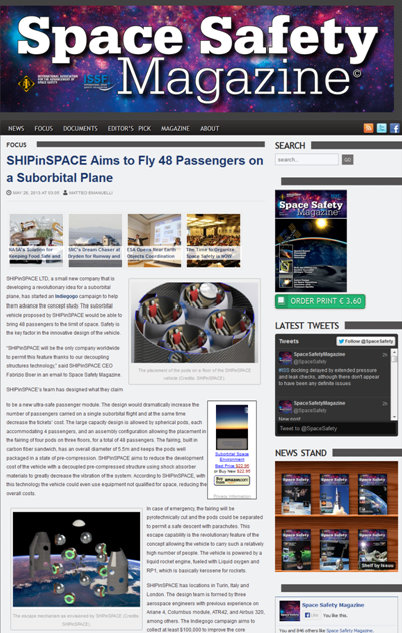 A new concept from Italy – SHIPinSPACE.  Sardined into a four-person module, you might get to travel off world for about 1/4 the ticket price to fly on a Virgin Galactic vehicle.  I'm not sure the little window will be enough though.
It should be very safe, so maybe the trade offs are OK.
You can help too, that's the important part here.  They set up a campaign in Indiegogo.
At the highest level, they are offering board membership and shares!
I'd check that for legal purposes before pledging though.  It might be OK in the country of origin.