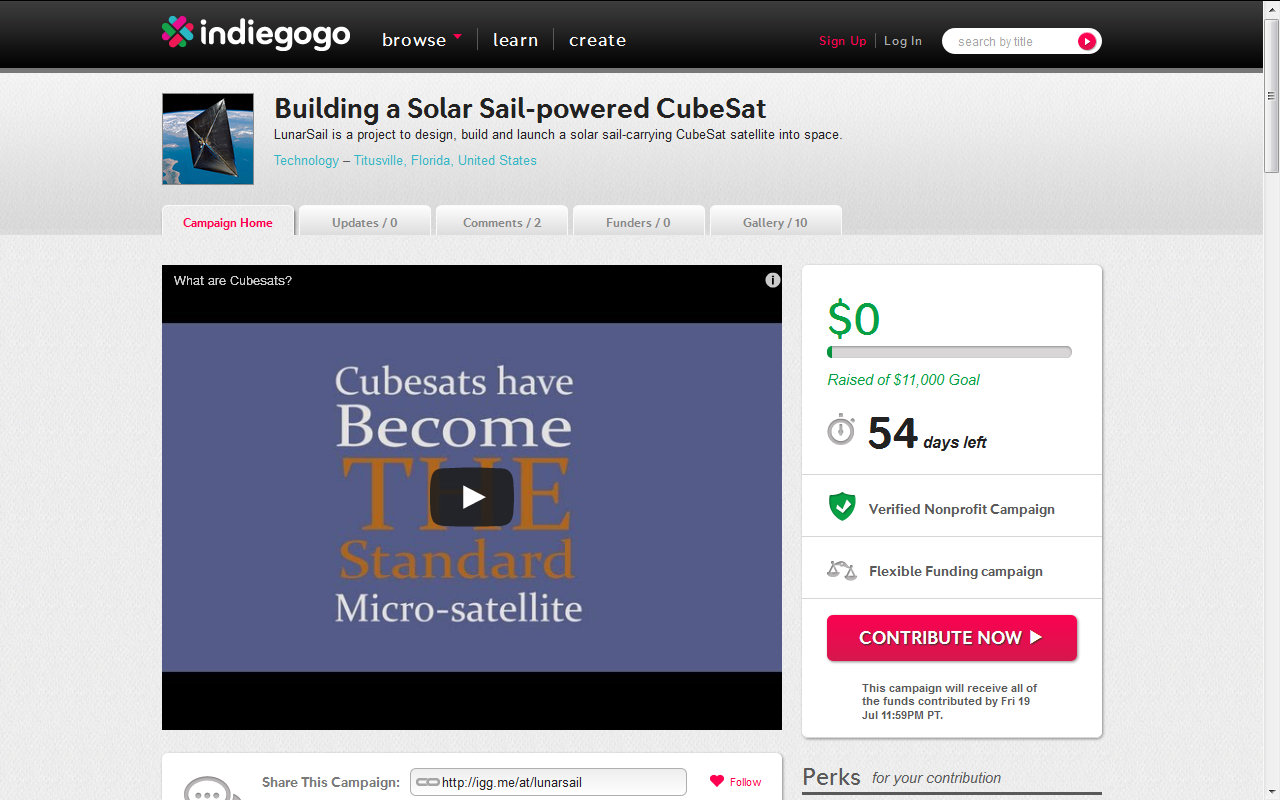 Here's a project which seems worthy.  What's happening though?  From what I can tell, nothing.  I've been watching.  And I think I know a couple of things that aren't happening.
First, they have a video – which is great – yet it does not explained the project.  It seems 'canned' and it's about cubesats in general, not their cubesat project.
The other main thing seems to be that they aren't getting the word out.  This probably should happen way before they begin their campaign.
It seems weird to me that they don't have family and friends at least contributing!  This is called 'social proof' and a good way to get the ball rolling.
They do have a few things going for them.
It's a "Verified Nonprofit Campaign" and displays a shield indicating that.  They also get anything that's pledged as a "Flexible Funding campaign" – also with an icon. Then too, the explanation appears below that:  "This campaign will receive all of the funds contributed by Fri 19 Jul 11:59PM PT."
If this sounds good to you, why not check it out and offer something?  It's here: Building a Solar Sail-powered CubeSat