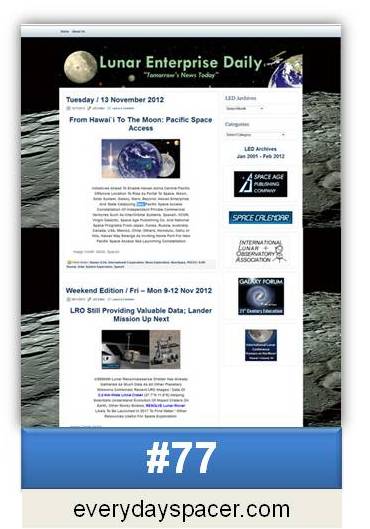 Lunar Enterprise Daily "Tomorrow's News Today" is a recent find and an example of a genre of online newspapers focused on space news.
This one happens to be spawned out of Space Calendar.
There are some others which I think are even older.  Here are some I've found over the years:
Space Daily
Aviation Week
Red Orbit
Space.com
and more
Look for these and other Spacer Papers on the Useful Links page so you can easily find them!
NOTES:
*Access to the internet
*Any age of reader
*No cost to read
Sources
*http://www.lunarenterprisedaily.com/
*http://www.spacedaily.com/
*http://www.aviationweek.com/SPACE.aspx
*http://www.redorbit.com/
*http://www.space.com/