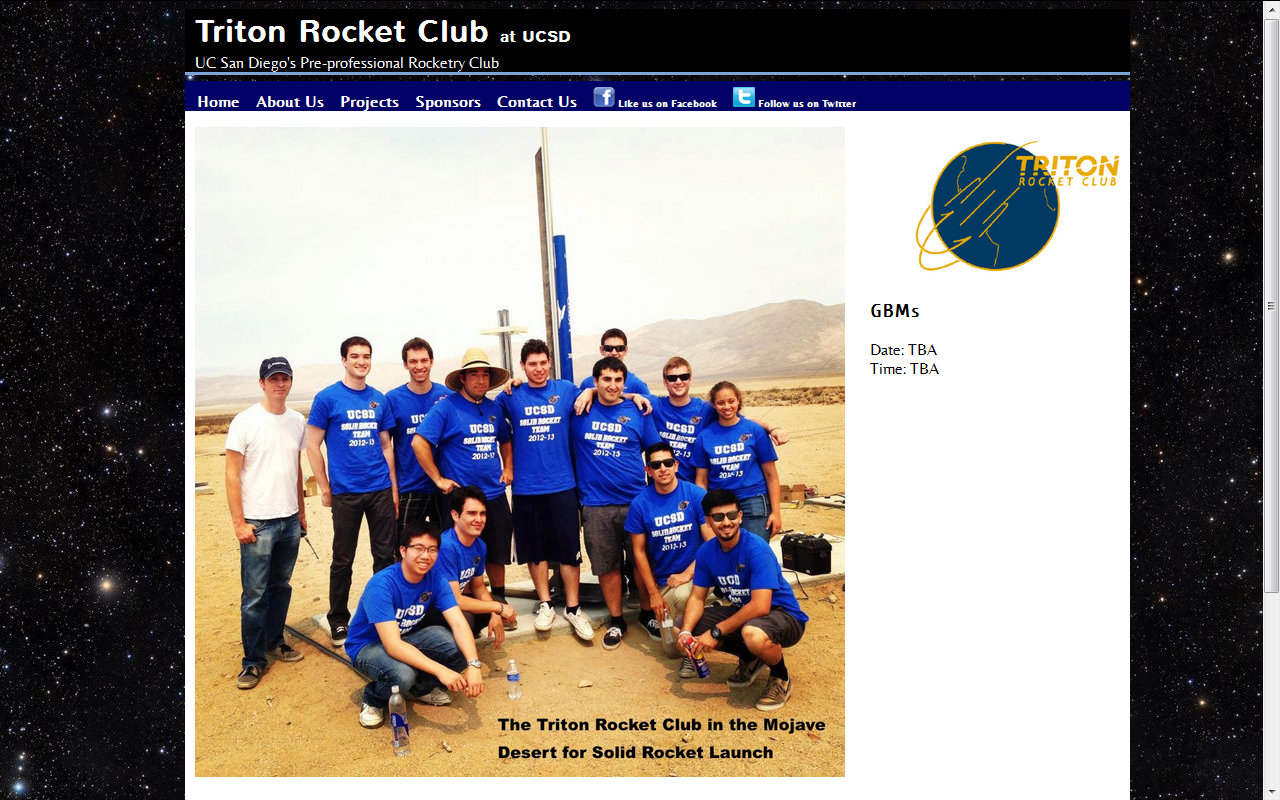 We are thrilled to announce a third alliance!  Triton Rocket Club responded with an enthusiastic 'count us in' today.
If you don't already know, Triton Rocket Club (TRC for short) is "UC San Diego's Pre-professional Rocketry Club" – they are having fun and gaining skills to use after they graduate.
"The Triton Rocket Club (TRC) is a pre-professional club founded by Deepak Atyam, Seeman Farah, Vicken Bekarian, and Jay Gokhale in the fall quarter of the 2011 school year. TRC was founded with the vision that it would aid students interested in rocketry to gain practical and technical experience as well as help them attain the necessary skills and connections to get internships. Through the collaborative efforts of the 4 founders and a handful of dedicated engineering students, TRC was able to become a fully…" ~TRC
There are several ways to participate.  You can become a sponsor: "You can sponsor TRC by donating a monetary sum, giving us a discount, or donating usable materials such as: fiberglass, resin, aluminum, tanks, parachutes, etc. To find out more on how to sponsor us, contact our Corporate Relations officer, Alex Akopian." ~TRC
You can Join the Club or you can participate partially, as a non-member, see more on their website.
If you are anywhere near UCSD, why not check it out?