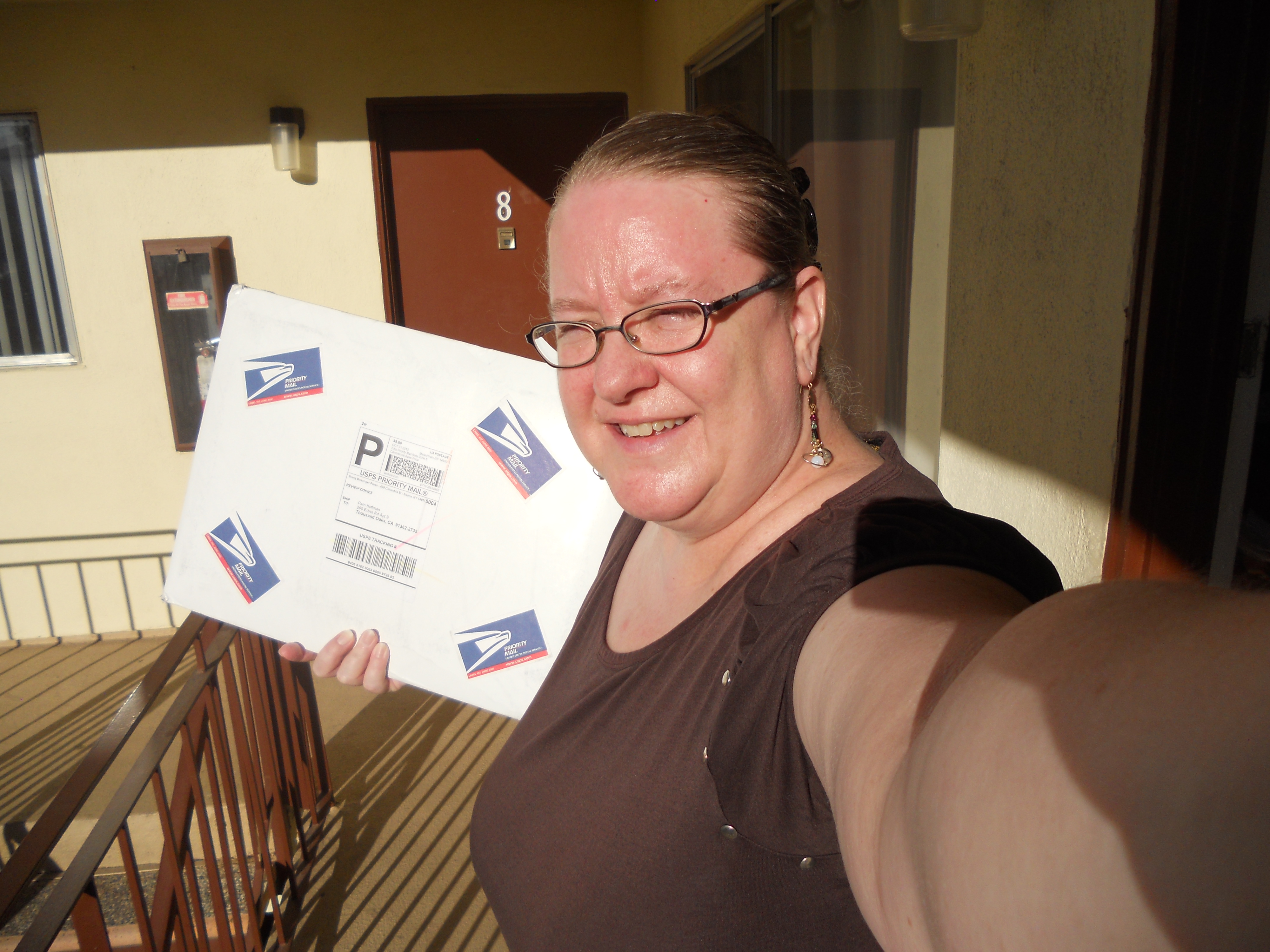 Sometimes, you just get lucky, you know? Or perhaps we're getting known.
Last October, Steve Cariddi contacted me to see if I would like to review the 2014 Year in Space Wall Calendar.
Of course I said 'yes'!
I received the package last month, right in the middle of some bout with the flu or something so here is my review finally…
This Calendar is big! About 1 1/2 the size of a typical calendar from a bookstore.
It's beautiful!
Every page of this 12 month Calendar has an overall design integrating the educational information with the 'calendar' part.  It makes a real impact!
I handed the Calendar to my boyfriend and waited to hear what he said.  After a few minutes, I heard:  "There's a lot to learn with this calendar."  Then:  "This is more than just a pretty picture calendar" ~Jeff Miller
I love to see the lunar phases and the 'sky guide' all in one place.  It's like displaying a new space poster every month.  This is really wonderful!  I'm looking forward to learning new things every month next year.  Especially the bios about the women on most pages.  That's kind of unusual and very refreshing!
And, hey "It was named "Science Geek Gift of the Year" by the NBC News Digital / Cosmic Log site." ~Steve Cariddi
Is that cool or what?
My only challenge is going to be where will I put this amazing Calendar? That's a challenge I'm looking forward to!  Thanks Steve.
So, it's lucky 13 this month! Enter the contest via the Rafflecopter form below by December 13th for a chance to win one (1) The Year in Space Wall Calendar from The Year in Space.
If you already have one, why not try for one to give as a gift?  Just in time for the holidays.
If you prefer a sure thing, visit The Year in Space directly and order one today! Steve mentioned that:
"Your entire online audience would benefit not only by learning about this new calendar…but also because they would be eligible to purchase it at a discount because they heard about it from you.

"The 'Internet' discount ranges from 24% to 44% off, depending on quantity, with free U.S. shipping and discounted international shipping."
If you visit other times of the year, you will see some other fun stuff too; namely the week in space page. It's published in cooperation with The Planetary Society, with an introduction by Bill Nye.
Wanna help me spread the word about The Year in Space? Just use this link:
http://www.rafflecopter.com/rafl/share-code/M2U5ZGUwNzFhYjAyNmJmMTQxYzcyNWQzOGI2YzRjOjA=/
Disclosure: I was not financially compensated for this post. I received a sample of the product for review purposes. The opinions are my own, based on my personal experience with the product.