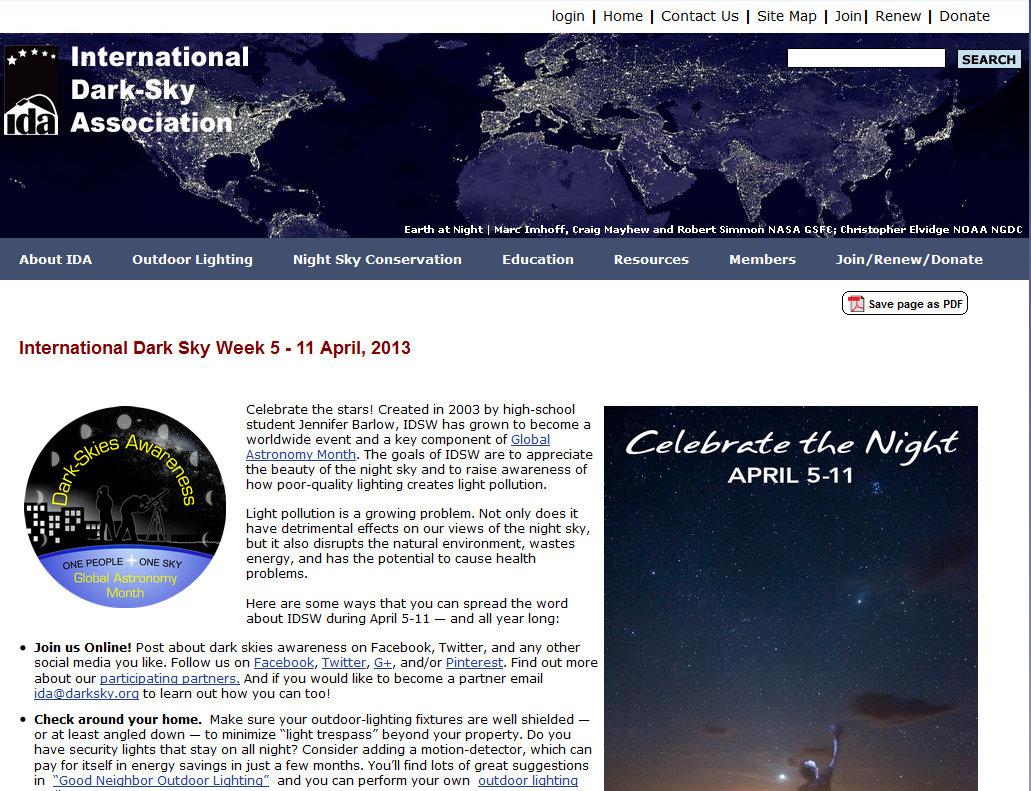 International Dark Sky Week 5 – 11 April, 2013
http://www.darksky.org/resources/109-international-dark-sky-week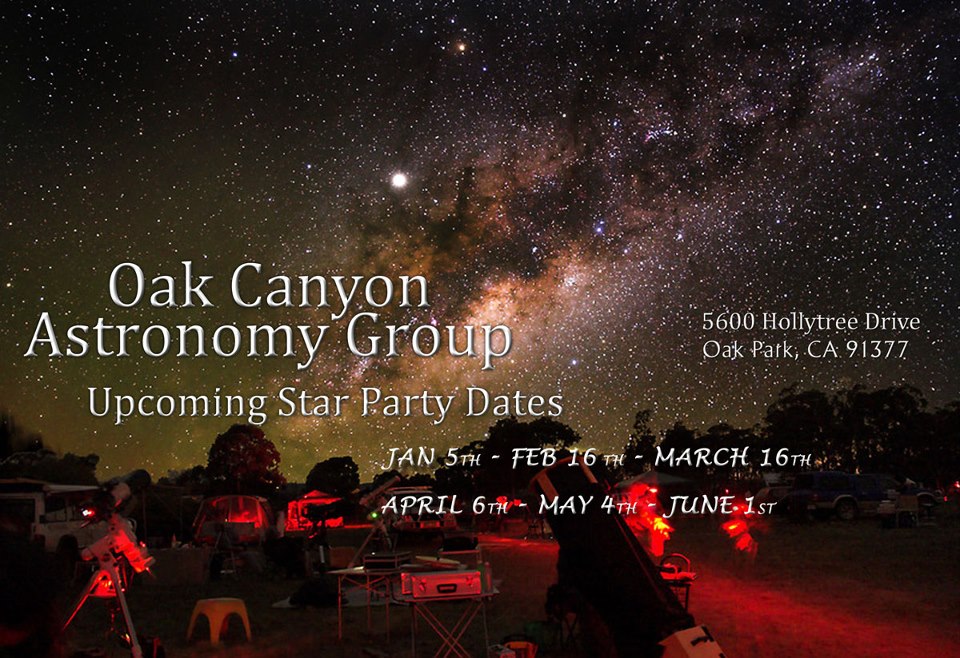 Star Party on 4/6/13 in Oak Park, CA
Oak Canyon Astronomy Group
5600 Hollytree Drive
Oak Park, CA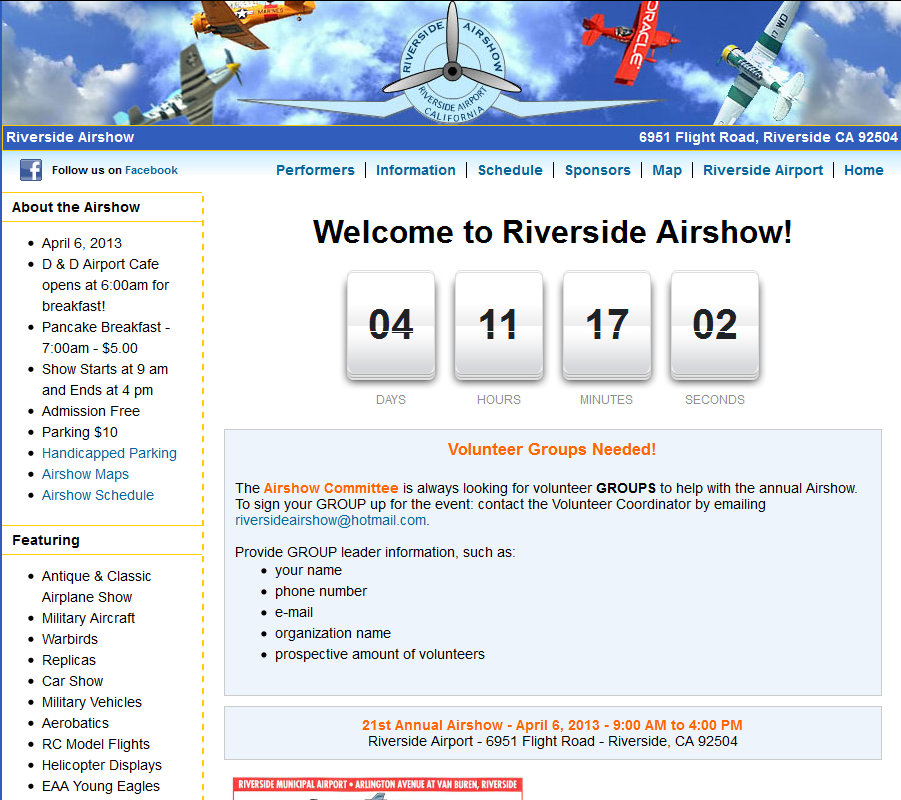 Riverside Air Show 4/6/13 in Riverside, CA
From the OASIS Calendar, more items there.
Space Access Society Conference April 11-12 in Phoenix, AZ
http://www.space-access.org/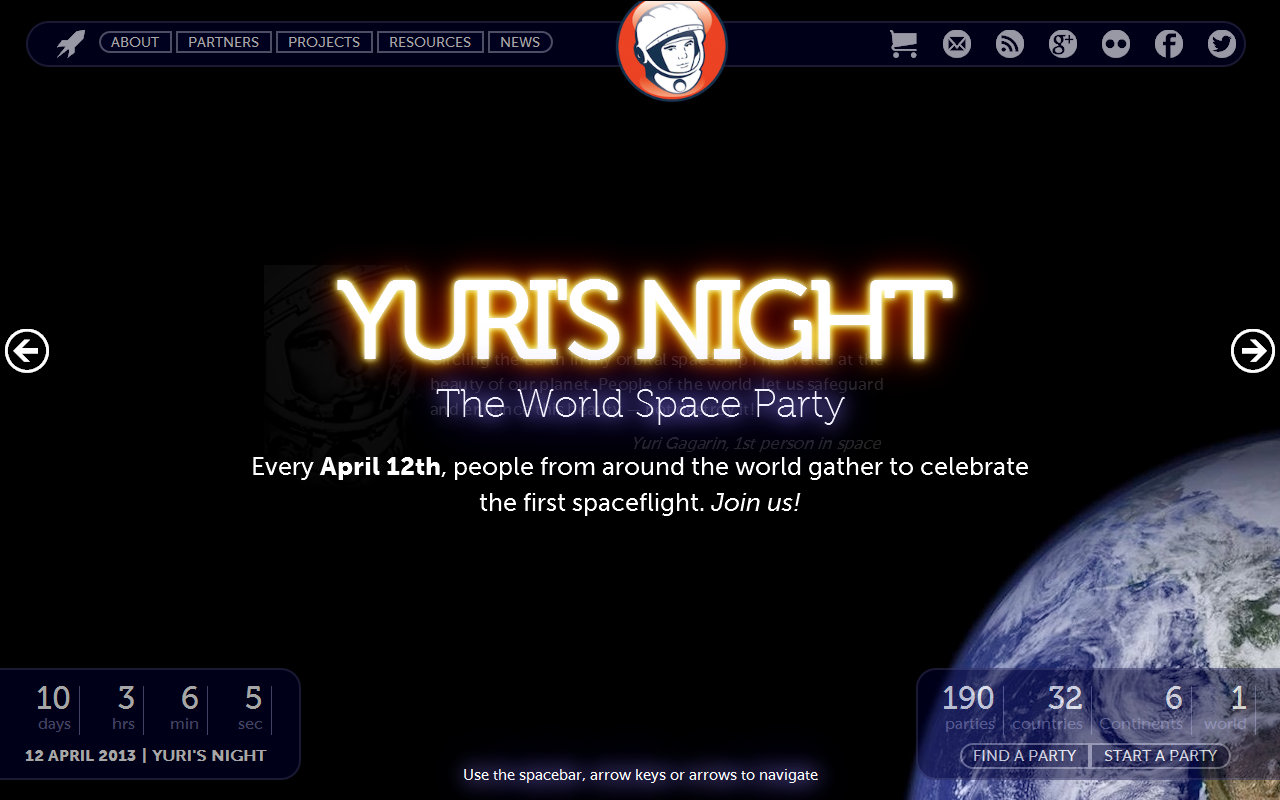 Yuri's Night 4/12/13, worldwide, find a party near you!
http://yurisnight.net/#/home
OASIS Lecture Series 4/13/13, Mars Science Laboratory. Come hear JPL.s Steve Lee discuss the newest exciting findings from the Red Planet.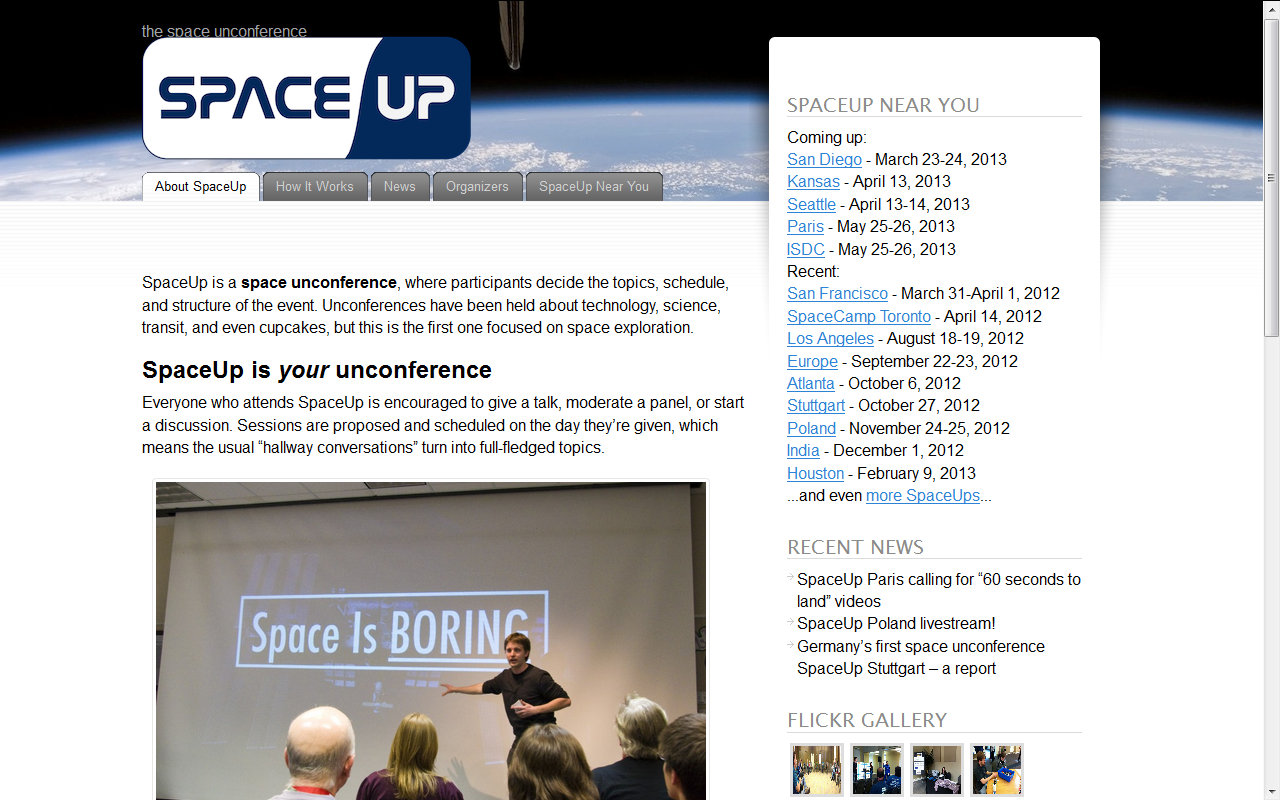 SpaceUp 4/13/13, in Kansas
http://spaceup.org/
SpaceUp 4/13-14, Seattle
http://spaceup.org/
Around Town posts feature 'quickie' activities you can do in locally or online.  We want to let you know about as many different things out there that you can do – often, right where you are and sometimes just for taking the time to go look.
Remember…
It's all about action!