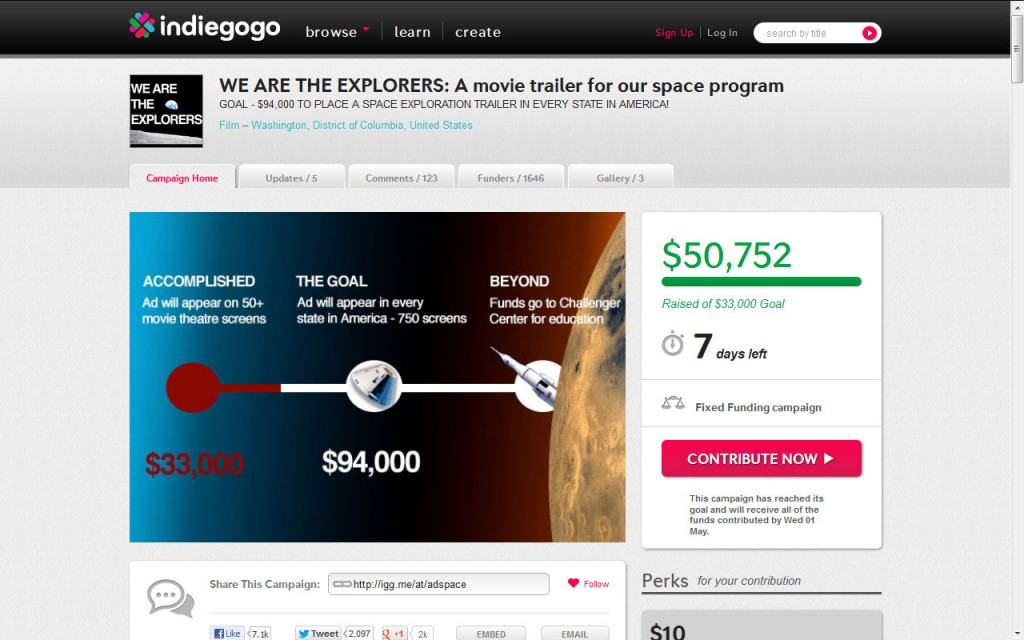 5/1/13 – WE ARE THE EXPLORERS: A movie trailer for our space program Indiegogo crowdfunding fundraising expires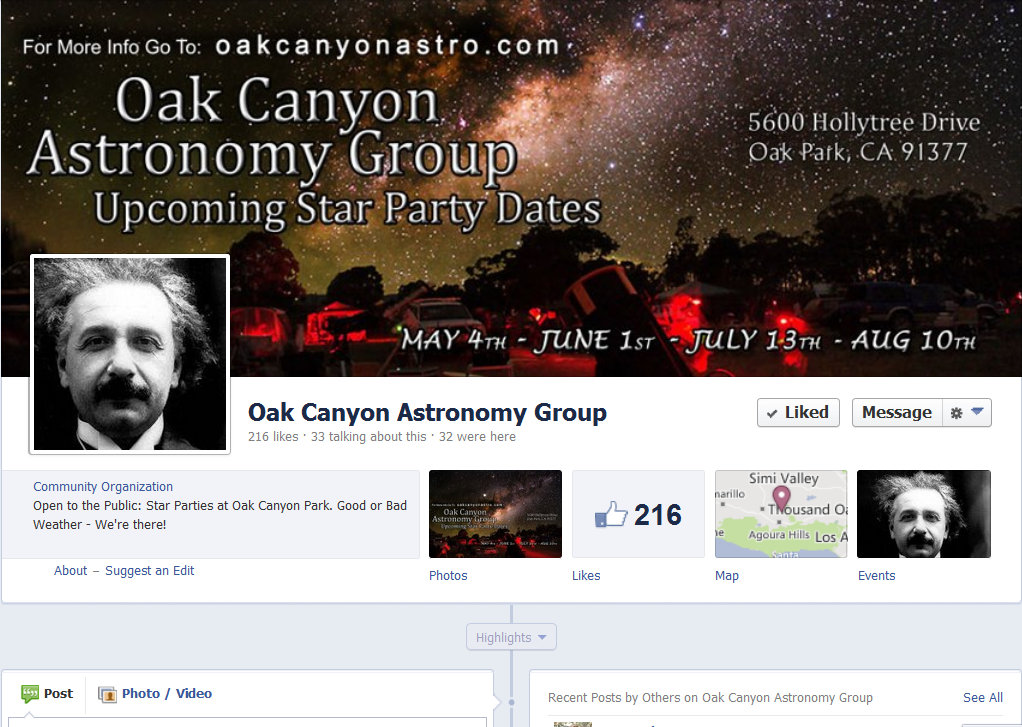 5/4/13 – Oak Canyon Star Party
They meet most every month in Ventura County, CA, USA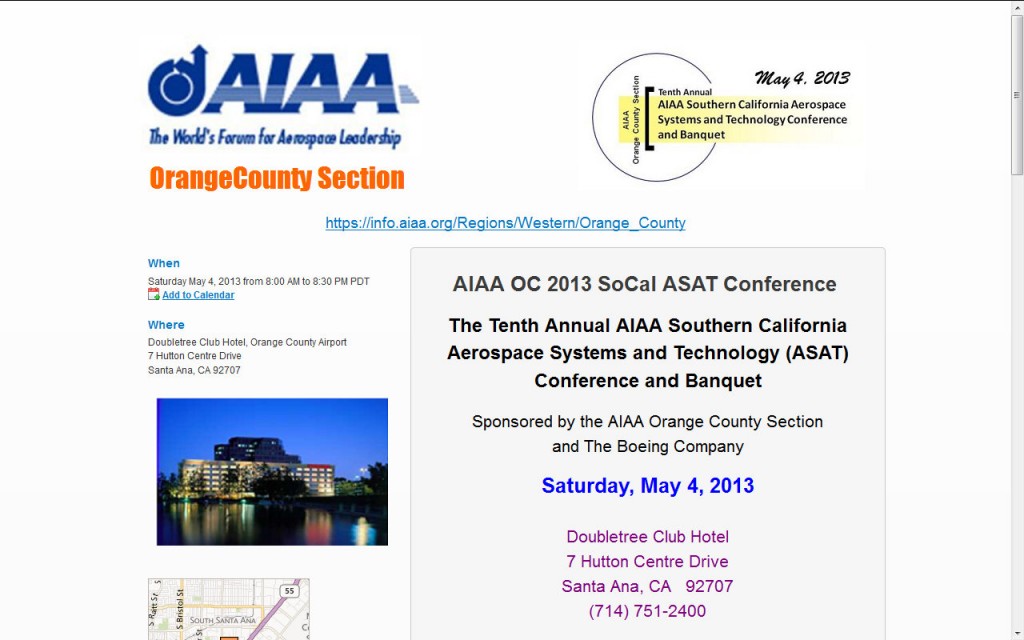 5/4/13 – AIAA Orange County The Tenth Annual AIAA Southern California Aerospace Systems and Technology (ASAT) Conference and Banquet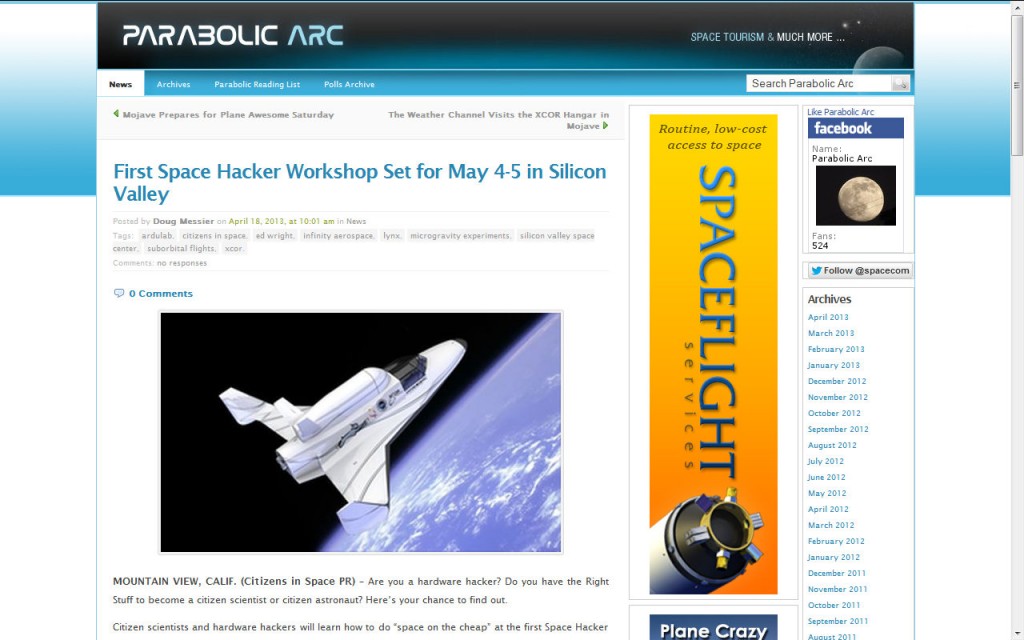 5/4-5/13 – Space Hacker Workshop…
MOUNTAIN VIEW, CALIF. (Citizens in Space PR) –Are you a hardware hacker? Do you have the Right Stuff to become a citizen scientist or citizen astronaut? Here's your chance to find out.
Citizen scientists and hardware hackers will learn how to do "space on the cheap" at the first Space Hacker Workshop for Suborbital Experiments. Participants at the two-day workshop will learn how they can build and fly experiments in space, and even fly in space as citizen astronauts, through the Citizens in Space program.
The Space Hacker Workshop takes place May 4-5 at the Hacker Dojo in Mountain View, California, across the street (literally) from NASA Ames Research Center. The workshop is sponsored by Citizens in Space, a project of the United States Rocket Academy, and the Silicon Valley Space Center.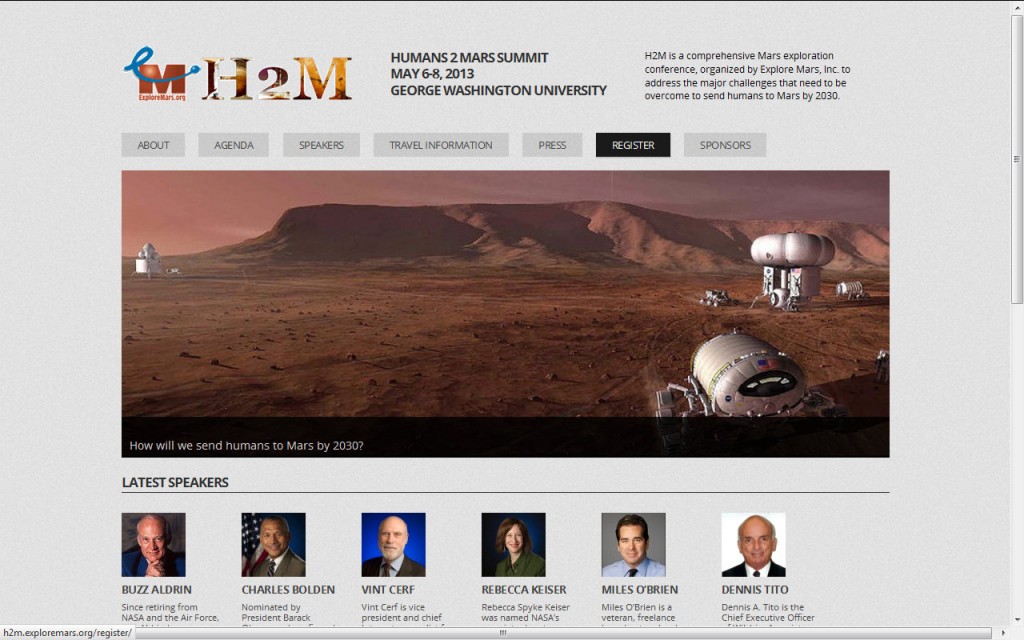 5/6-8/13 -Humans 2 Mars Summit
Explore Mars and the George Washington University Space Policy Institute present the The Humans to Mars (H2M) Summit, 6-8 May 2013 at the Lisner Auditorium of the George Washington University in Washington, DC.
What do we need to land humans on Mars by 2030? If you want to know the answer, we invite you to join us at the Humans to Mars Summit.
H2M will be a comprehensive Mars exploration conference to address the major technical, scientific, and policy-related challenges that need to be overcome to send humans to Mars by 2030. This summit will be one of the most authoritative and diverse Mars exploration conferences ever held. With involvement of key players from NASA, industry, the science community, and non-traditional players. Expect to rub shoulders with both established aerospace leaders as well as newer commercial space entity leaders.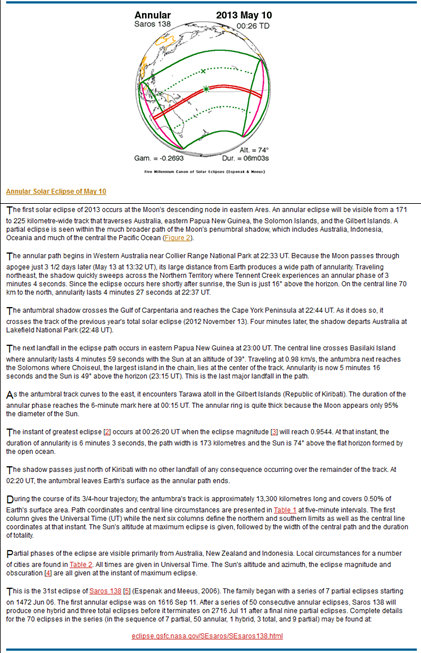 5/10/13 – The first solar eclipse of 2013 occurs at the Moon's descending node in eastern Ares. An annular eclipse will be visible from a 171 to 225 kilometre-wide track that traverses Australia, eastern Papua New Guinea, the Solomon Islands, and the Gilbert Islands. A partial eclipse is seen within the much broader path of the Moon's penumbral shadow, which includes Australia, Indonesia, Oceania and much of the central the Pacific Ocean (Figure 2).

5/18/13 – Mojave Fly-In – found an ad on the Parabolic Arc site, got to the website.  Check it out for more information on all sorts of cool things.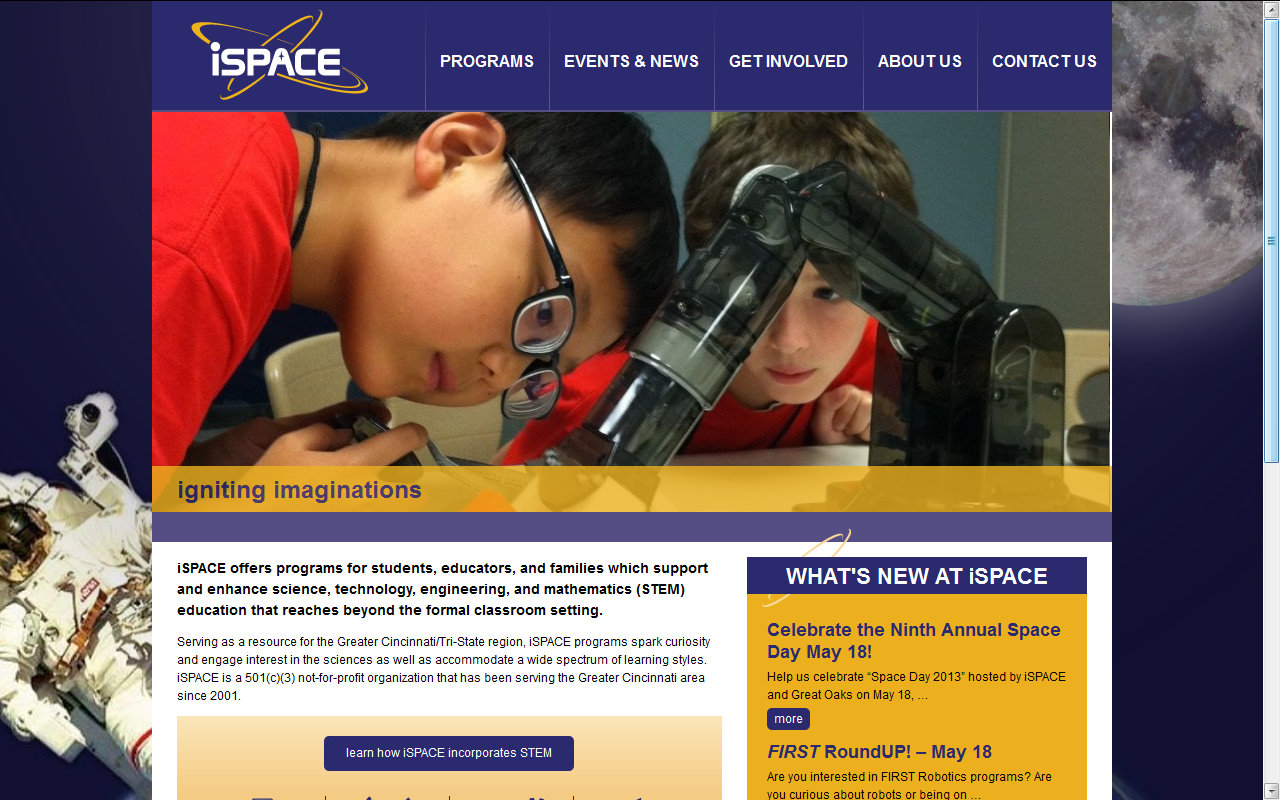 5/18/13 – iSPACE hosts a family event every year to celebrate all things SPACE related!
Help us celebrate "Space Day 2013" hosted by iSPACE and Great Oaks on May 18, 2013 from 10 am to 2 pm. This is a public family event and best of all, it is FREE of charge! Past activities have included: (Visit iSpace)
Around Town posts feature 'quickie' notes about activities that you can do locally or online.  We want to let you know about as many different things out there that you can do – often, right where you are – and sometimes just for taking the time to go look.
Remember…
It's all about action!