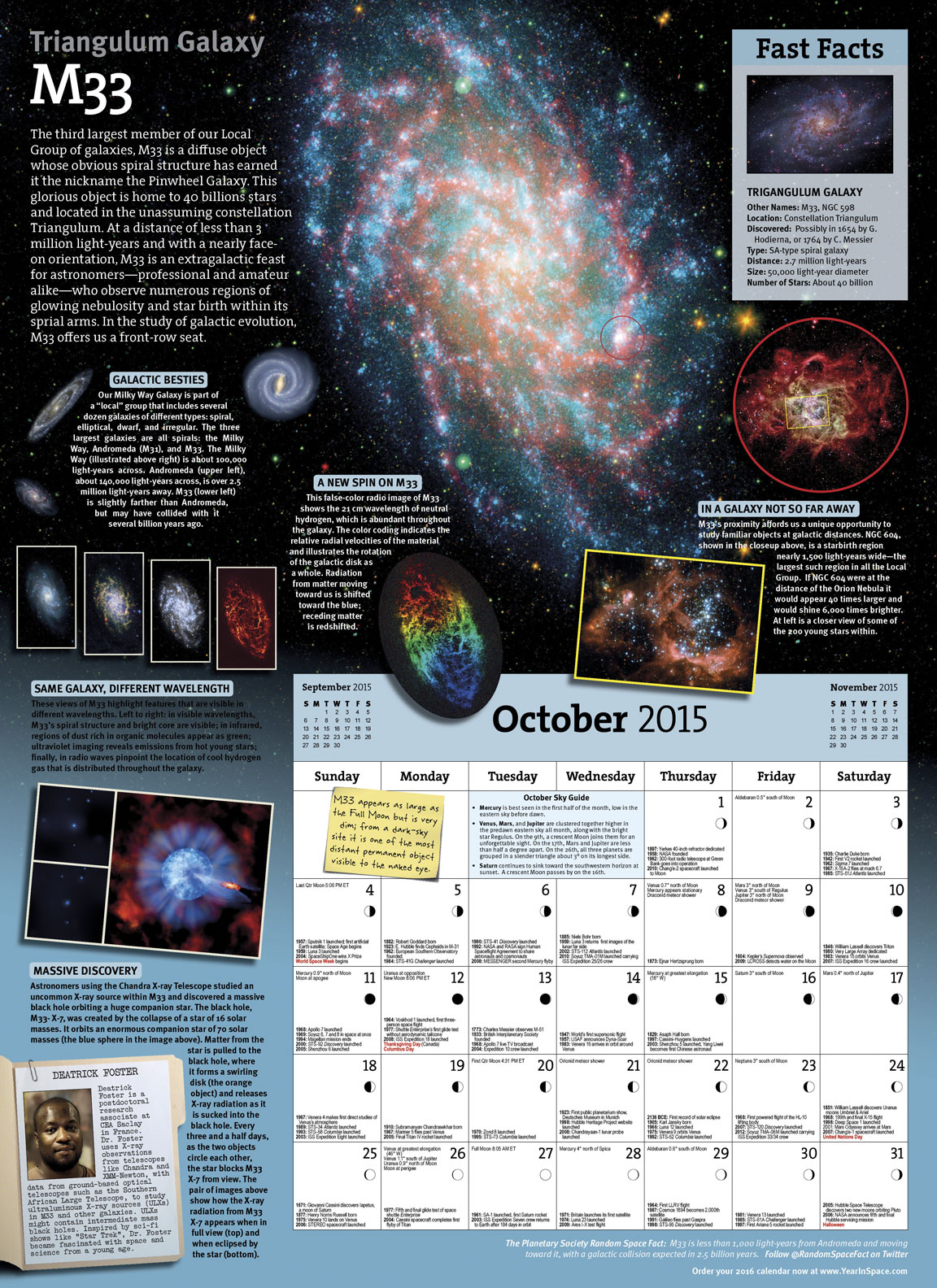 Oh, there is so much to be grateful for right now!  Space is in the news a lot lately.  Sadly, there are tragic events which bring this exciting topic to the news.
Every other week though, you can find interesting and inspiring news from a variety of people through the Carnival of Space!  This week is no exception and Everyday Spacer is your host for CoS #382.
If you have a space related blog, you can participate too.  It's very simple, start here.
Let the Carnival begin!
The Year in Space 2015
Pam Hoffman | Everyday Spacer
"What will be discovered this year in space?  We can be sure that something new and astonishing will be found beyond our atmosphere.  Even as these pictures amaze us, keep in mind they are from the past. That work has already been done.  Just imagine what images will be available to us next year.  So, as you mark this calendar each week, I hope you reflect on how far our humble species has come, but especially I hope you'll think about what's next for us." ~Bill Nye, The Planetary Society
Searching for Alien Worlds and Gravitational Lenses from the Arctic
Dan Majaess | Universe Today
The quest for optimal sites to carry out astronomical observations has taken scientists to the frigid Arctic. Eric Steinbring, who led a team of National Research Council Canada experts, noted that a high Arctic site can, "offer excellent image quality that is maintained during many clear, calm, dark periods that can last 100 hours or more." The new article by Steinbring and colleagues conveys recent progress made to obtain precise observations from a 600 m high ridge near the Eureka research base on Ellesmere Island, which is…
NASA's "Remastered" View of Europa is the Best Yet
Matt Williams | Universe Today
Europa, Jupiter's sixth-closest moon, has long been a source of fascination and wonder for astronomers. Not only is it unique amongst its Jovian peers for having a smooth, ice-covered surface, but it is believed that warm, ocean waters exist beneath that crust – which also makes it a strong candidate for…
Tech10: Technology & Astronomy
Kim Arcand | Chandra X-Ray Observatory
Last week, Tech Collective, Rhode Island's industry association for Information Technology and Bioscience, announced ten Rhode Island IT practitioners, digital media designers, and entrepreneurs as its 2014 Tech10 Award recipients. Our own Kimberly Arcand, a Rhode Island native, was recognized for work as the Visualization Lead for NASA's Chandra X-ray Observatory. Kim shared her thoughts on some…
Supernova Shock Waves, Neutron Stars, and Lobsters
Megan Watzke | Chandra X-Ray Observatory
A supernova that signals the death of a massive star sends titanic shock waves rumbling through interstellar space. An ultra-dense neutron star is usually left behind, which is far from dead, as it spews out a blizzard of high-energy particles. Two new images from NASA's Chandra X-ray Observatory provide fascinating views – including an enigmatic…
Reaching New Heights For Women & X-ray Astronomy | PART 1: #womeninstem
Megan Watzke, Kim Arcand | Chandra X-Ray Observatory
…there was additional significance for the STS-93 mission. At the helm of Shuttle Columbia that night was Commander Eileen Collins, the first woman ever to lead a Space Shuttle flight. The lead mission specialist – the person responsible for actually deploying the giant Chandra spacecraft – was Cady Coleman. Just seven hours after Collins navigated the Space Shuttle Columbia safely into Earth orbit, Coleman successfully maneuvered Chandra out of the payload bay and into space.
Reaching New Heights For Women & X-ray Astronomy | PART 2: #sts93
Megan Watzke, Kim Arcand | Chandra X-Ray Observatory
Only a very small number of people have ever left our planet and ventured into space. From their current locations back on their home planet, Collins and Coleman both reflected on what being an astronaut and a woman in the fields of science, engineering, technology, and math (STEM) has meant when it comes to being considered a role model and mentor.
The Latest Morpheus Test Flight Cuts Out Before It Even Begins
Mika McKinnon | i09 Space
The latest test flight sequence for the Morpheus prototype ended before it began.
Hot 'Super-Earths' Provide Clues to Water in Exoplanet Atmospheres
Paul Scott Anderson | The Meridiani Journal
Some of the most interesting exoplanets discovered so far are the "super-Earths," rocky worlds which are significantly larger and more massive than Earth but still smaller than the ice giants such as Uranus or Neptune. Since they are not present in our own Solar System, their existence elsewhere can provide valuable information about planetary formation processes around other stars. One of the most significant aspects of this is the detection of water vapor in the atmospheres of these or other exoplanets, as this can help astronomers determine which super-Earths, or other exoplanets, may also have…
Impenetrable Barrier to Ultrarelativistic Electrons in the Van Allen Radiation Belts
Brian Wang | Next Big Future
A team led by the University of Colorado Boulder has discovered an invisible shield some 7,200 miles above Earth that blocks so-called "killer electrons," which whip around the planet at near-light speed and have been known to threaten astronauts, fry satellites and degrade space systems during intense solar storms. The barrier to the particle motion was discovered in the Van Allen radiation belts, two doughnut-shaped rings above Earth that are filled with…
Support Mach Effect Propulsion Research via the Space Studies Institute Fund Raising Effort
Brian Wang | Next Big Future
The Space Studies Institute is raising $42,000 support Mach Effect Propulsion. They will provide the Woodward Lab at CalState Fullerton the new instrumentation, computers and power supplies that Emeritus Professor Jim Woodward and his colleague Professor Heidi Fearn need to continue their research on Mach Effect propulsion. Funds will be used by SSI to purchase new, larger power supplies and instrumentation for the lab, as well as to fabricate devices to be sent to…
Meet Orion, NASA's New Deep Space Explorer
Mika McKinnon | i09 Space
NASA is dreaming big and working hard. Orion is the result, the first step in opening up deep space exploration to humans — and hopefully, bringing people to Mars. The spacecraft undergoes its first test flight next week, and here's everything you need to know about it…
NEW!NEW!NEW!NEW!NEW!NEW!NEW!NEW!NEW!NEW!NEW!NEW!NEW!
3 Reasons Why "Year in Space 2015 Calendar" is Awesome
Zain Husain | Brown Space Man
One thing that really peaked my interest is the amount of really good information presented in this calendar. It's geared towards anyone with beginner to intermediate knowledge of the cosmos. For example it can give you the meat and potatoes of what you want to know like this:
We'll check later for any other articles for this Carnival. Watch for Carnival of Space #383 hosted by Urban Astronomer next week!