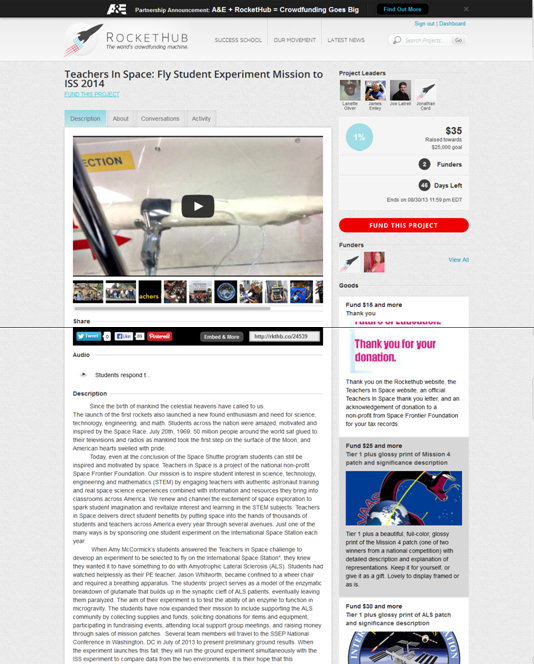 Sometimes, you just gotta put your money where your mouth is.
I did that yesterday.
I pledged funds to a campaign on RocketHub.
This is a Teachers in Space project.  They are funding a student experiment they hope to fly in 2014.
"When Amy McCormick's students answered the Teachers in Space challenge to develop an experiment to be selected to fly on the International Space Station*, they knew they wanted it to have something to do with Amyotrophic Lateral Sclerosis (ALS). Students had watched helplessly as their PE teacher, Jason Whitworth, became confined to a wheel chair and required a breathing apparatus." ~The Campaign
You can donate any amount.  If you donate $15 or more, the prizes kick in.  They range from a thank you note to participation in a workshop with mission patches, etc. in between.
Please join me in supporting this amazing program.  It's an inspiration to students and they are letting us participate in this small way too.
It's All About Action!