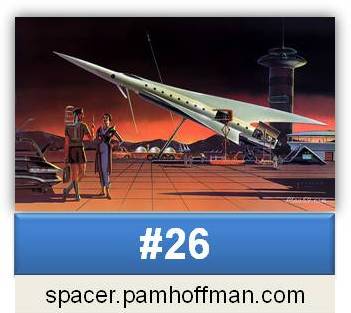 Few events in life are more exciting than watching a rocket launch from a safe, close distance, not just distant Rocket Contrails like I mentioned before.
I mean watching the vehicle leave the ground from 3-10 miles away or so!
Every launch is unique, and sometimes frustrating as they are periodically scrubbed for the scheduled time due to weather or safety issues.
There are more and more opportunities all the time to see launches and the vehicles are getting more diverse.
As I was doing my research I learned that  a great many sites are considered 'rocket launch sites' though the ones of most interest to spacers is a somewhat shorter list.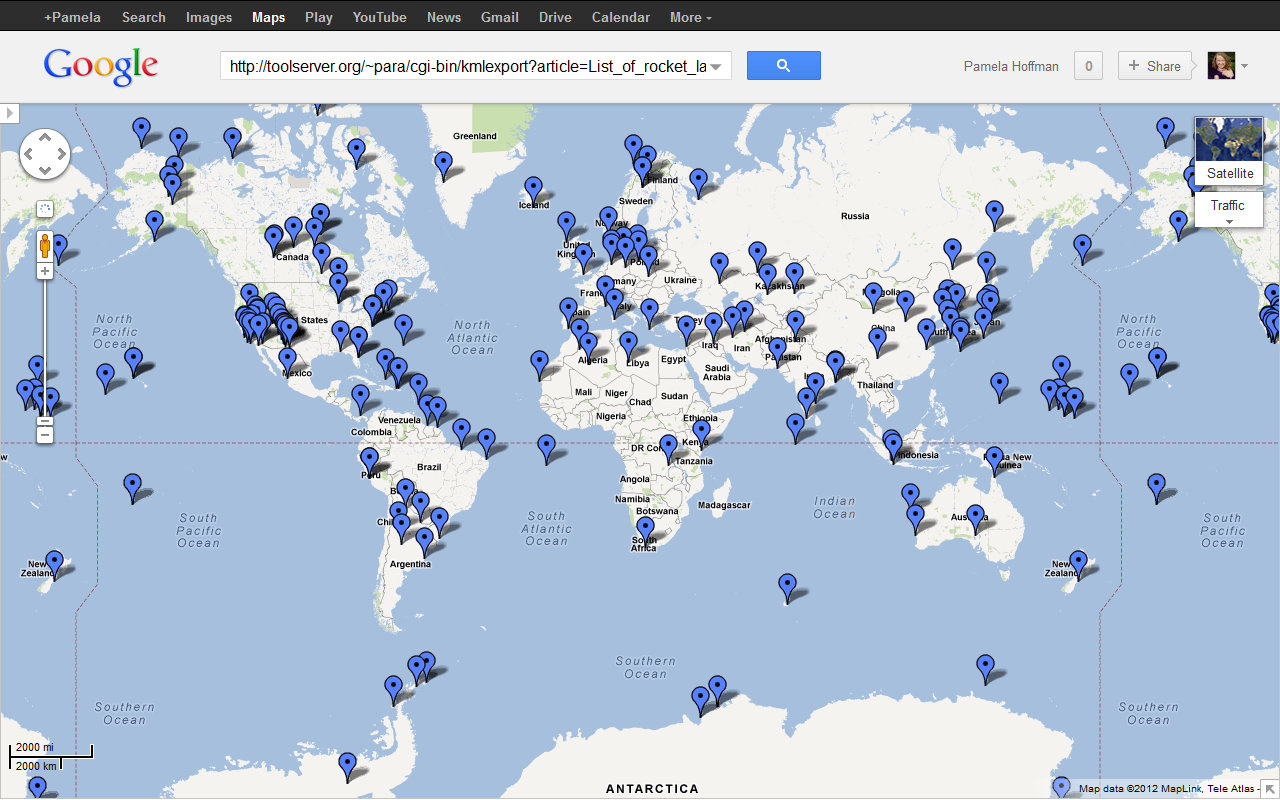 As in the world map above, "A single rocket launch is sufficient for inclusion in the table, as long as the site is properly documented through a reference."  I had no idea that there were so many!
Perhaps Spaceport is a better word for what I'm talking about.  Like an airport, "A spaceport or cosmodrome (Russian: космодром) is a site for launching (or receiving) spacecraft, by analogy with seaport for ships or airport for aircraft. The word spaceport, and even more so cosmodrome, has traditionally been used for sites capable of launching spacecraft into orbit around Earth or on interplanetary trajectories."  There's a whole list of Spaceport location on the wiki.
The implication is heavier use, a site for tourism, that kind of thing.
And what can you see?  I've had the privileged of watching a DCX (the one that went up, tipped, moved laterally then landed vertically) and a regular chemical rocket launch.
I want to see a JP Aerospace inflatable and an Armadillo Aerospace VTOL (vertical take off and land) up close, personal and in operation!
The Russians launch rockets much more …intimately than we do.  All sorts of people are on the pad to see the cosmonauts off.
Launching from a spaceport may one day be as common as flying out of an airport.  It may be sooner than we think!
NOTES:
*Watching is easy, getting to a spaceport during a launch may be challenging
*May or may not be kid friendly, depending on the child
*Getting there & camping out could be factors
Sources
*http://en.wikipedia.org/wiki/List_of_rocket_launch_sites
*http://en.wikipedia.org/wiki/Spaceport
*http://en.wikipedia.org/wiki/Launch_pad