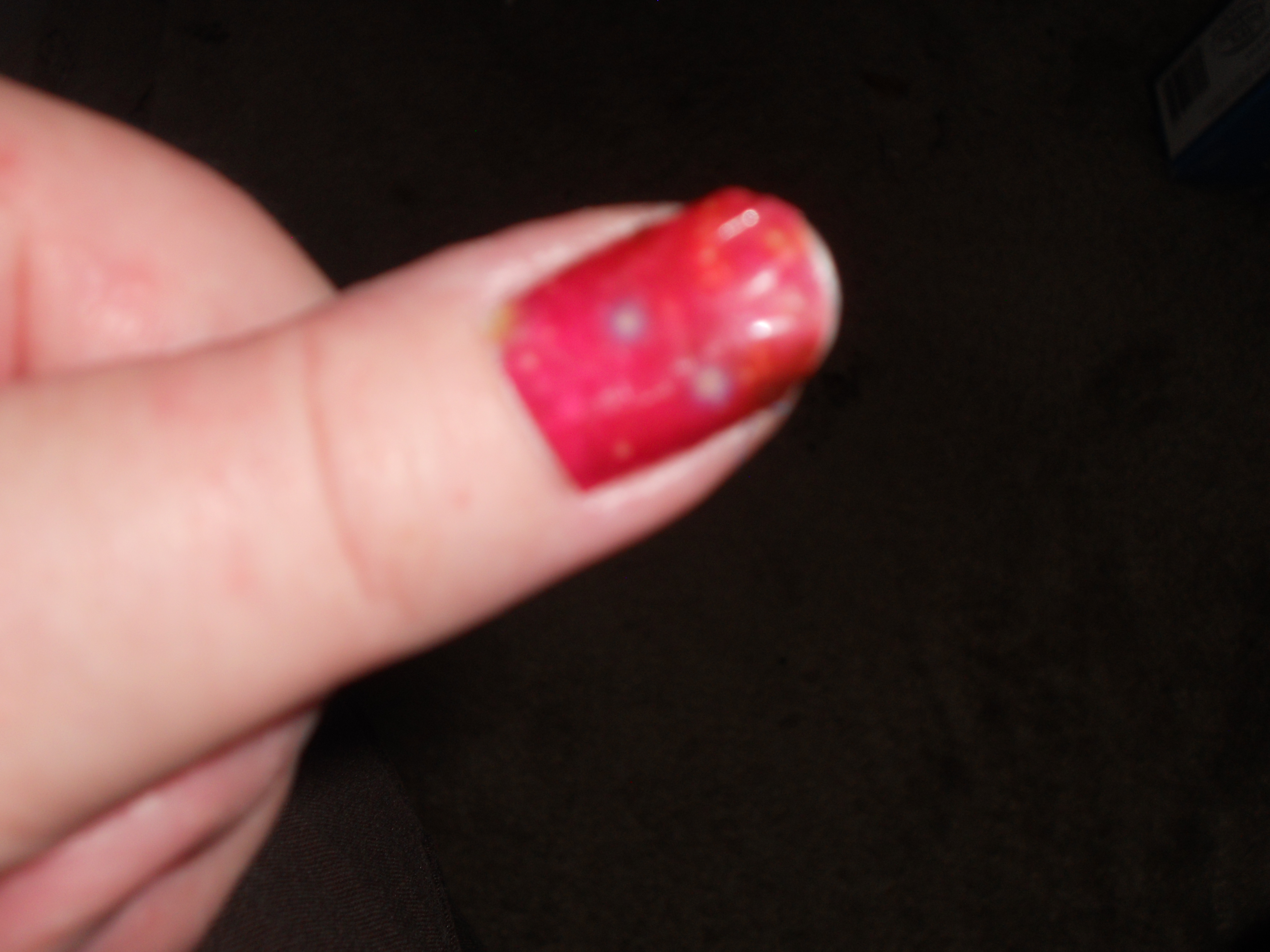 I'm a 'hands on' kind of person and I do a lot of crafts.  I thought up something that might be fun for you, or someone you know.
I was idly thinking about my double sided tape the other day and making ornaments for Christmas with it by punching out pieces and putting glitter on them or something. I've seen other ways to use it on ornaments just not punched like that.
As it often does, my mind started to wander (that never happens to you does it?) and I started thinking about other things to do with my double sided tape.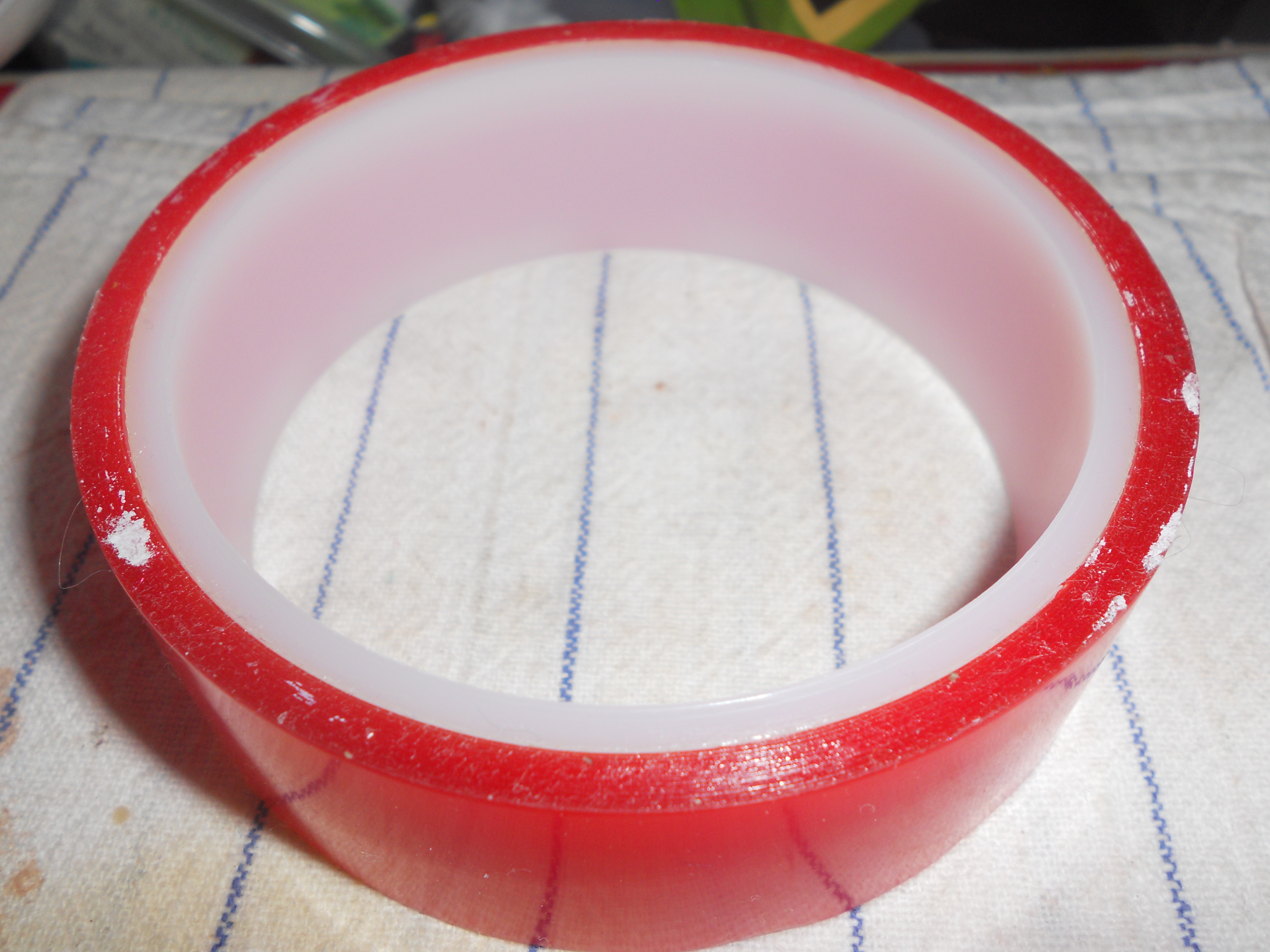 I'm not a real 'girly girl' yet sometimes, I like to wear nail polish.  The time it takes, the drying, the smudging even when you think it's dry, etc. can be such a drag though!
I started thinking about my double sided tape and how to use it for my nails with glitter.  That seemed cool since one side could stick to my nail and the other to something else and I wanted to try it out.  I really didn't want to dig out the glitter and play with that though so… I looked around for something to use with it.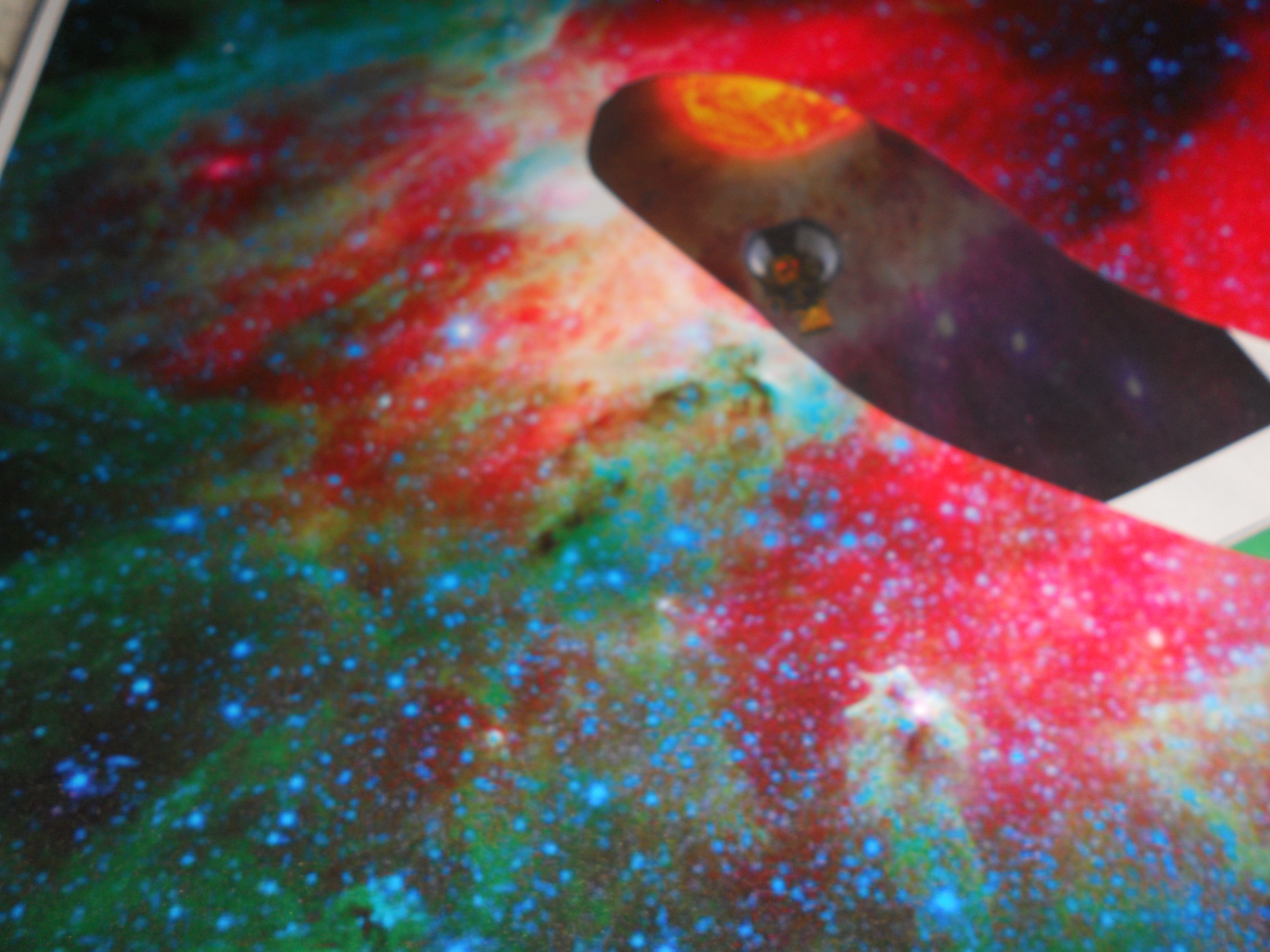 After looking around a bit, I found some leftover bits of color printouts I'd used on a different project.  I adhered some to the tape and then, the combo to my nail.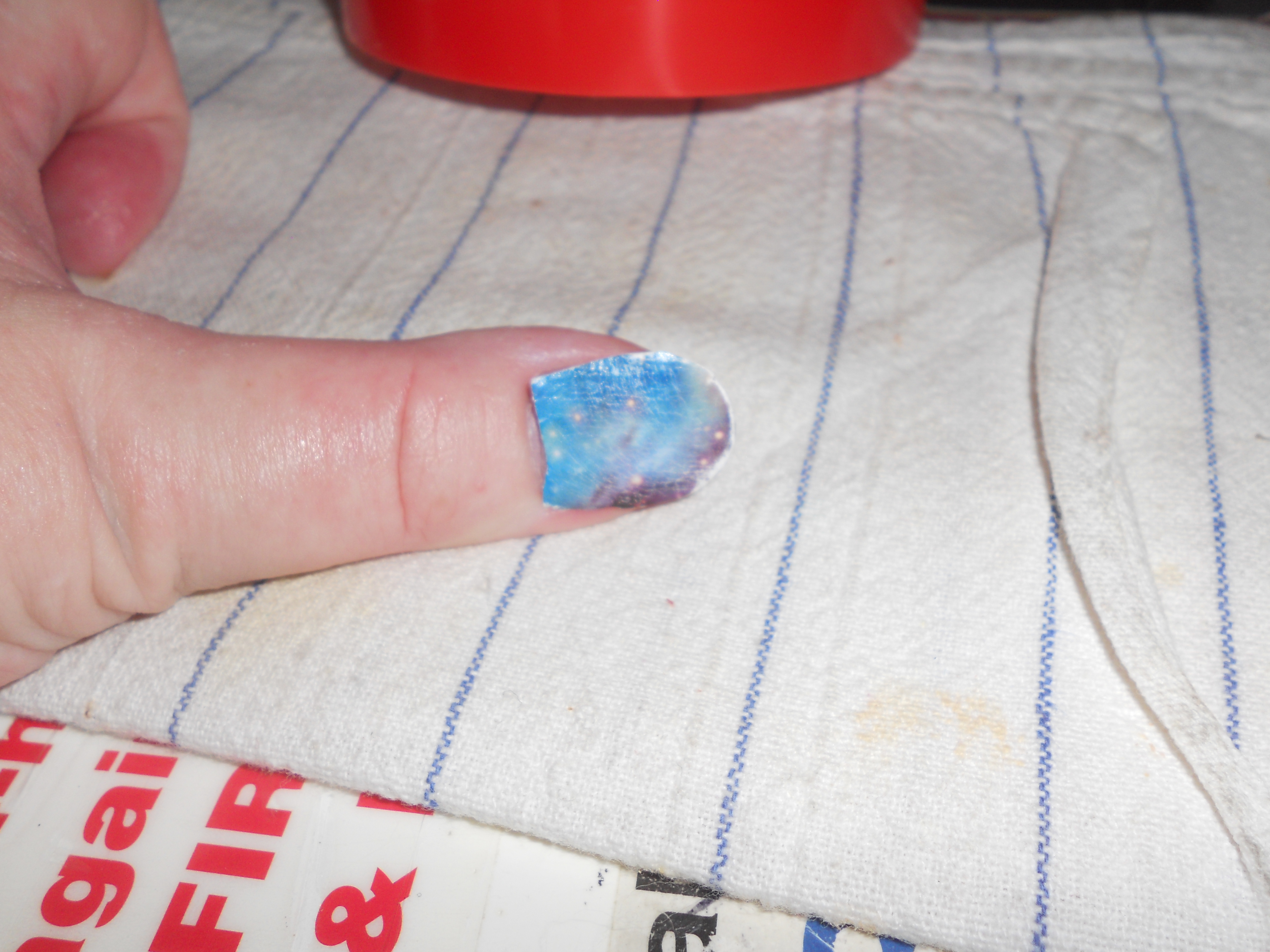 It looked pretty cool.
I was concerned that the paper on the nail would erode when I did dishes so… the idea evolved.
I started thinking about a technique I learned awhile back which transferred an image onto tape.
I burnished the tape on the printouts then used erosion to remove the paper backing.  This can work for other things like photos and magazine images as well.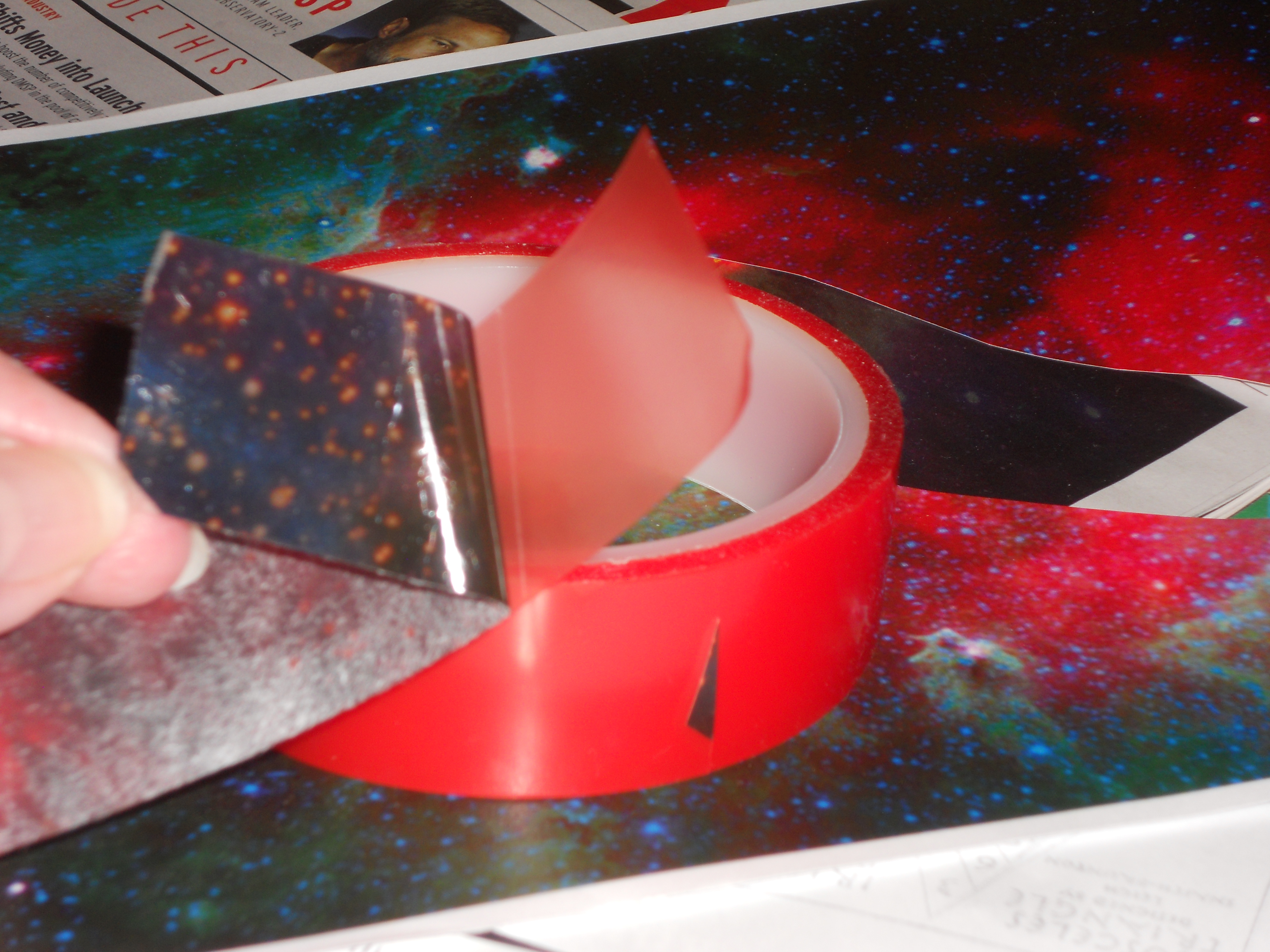 I had to make templates of my nails, adhere them to the composite then cut out the tape with the starry images on them.  I was thinking of doing that in paper then in painters tape so that I could tape down the 'template nail' and just cut around it on the tape/image composite.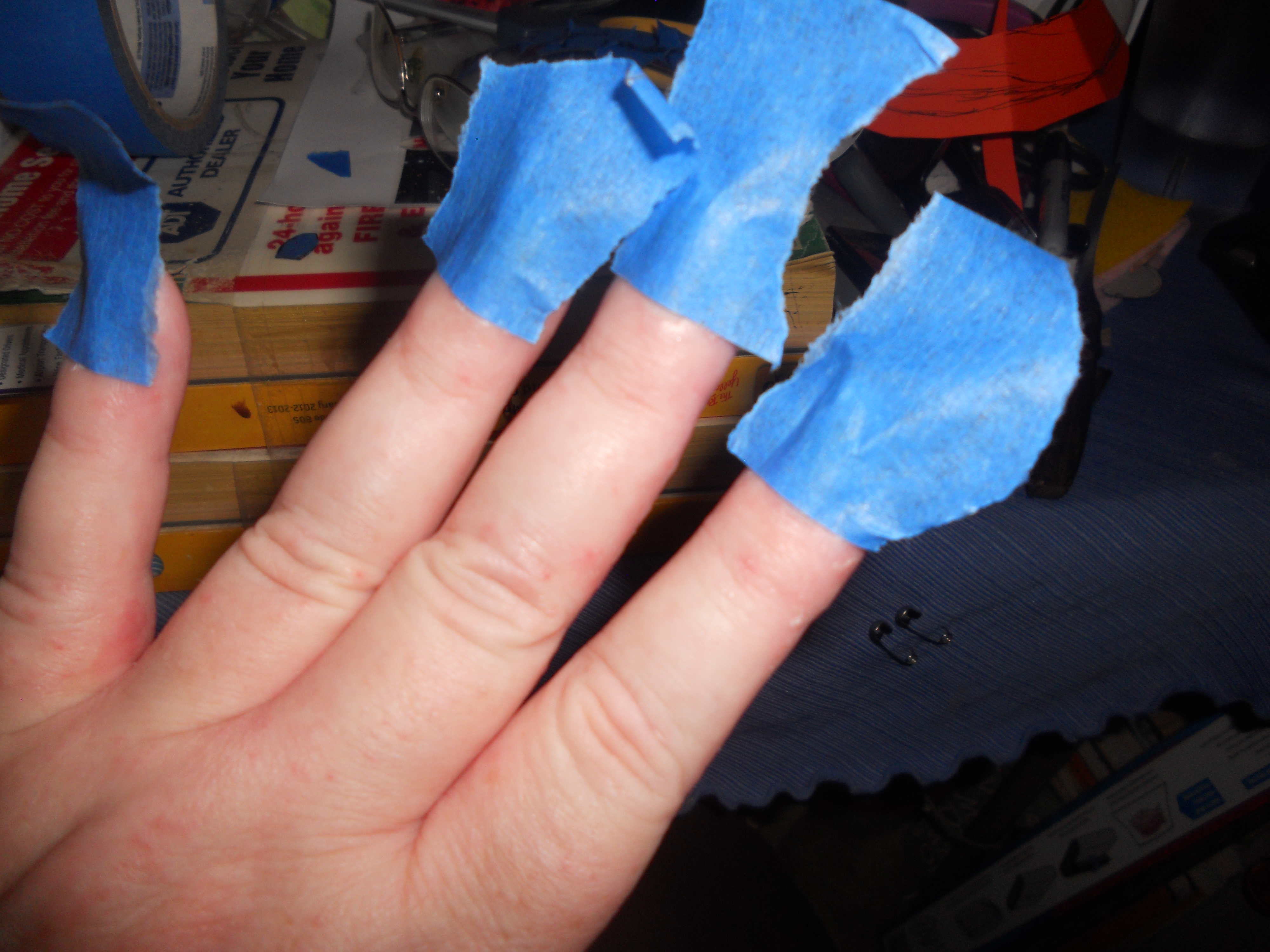 Adhering the double sided tape to my nails, I started observing what happened.
The paper wasn't completely worn away so the beautiful nebula image was a bit 'muddy' through the leftover paper.  I wet one which helped me see the image.  I did dishes with them on and observed more issues.  The only one that stayed adhered was slightly smaller than the nail.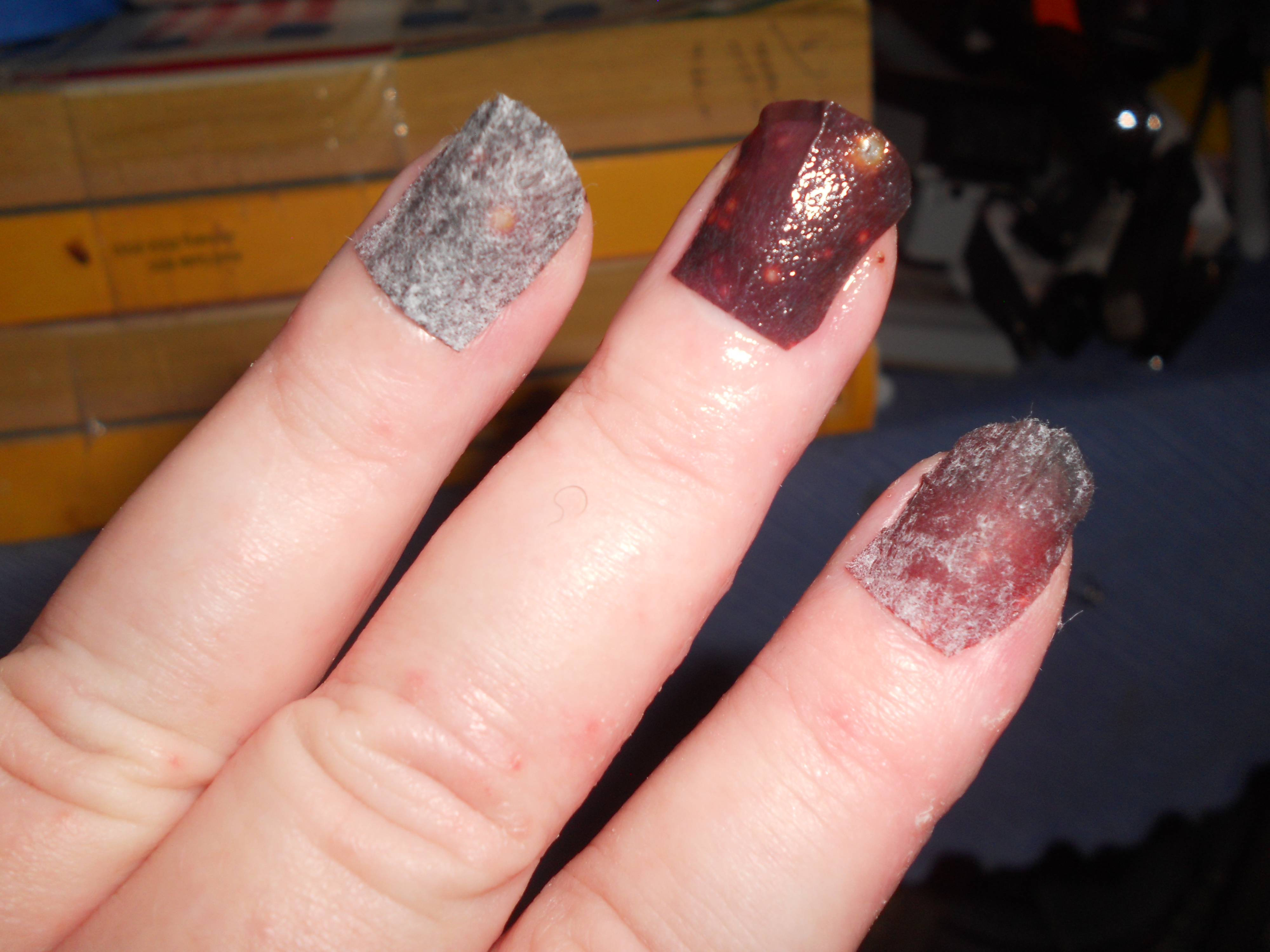 All of the others hung over and water helped lift the composite away from my nails.  As they dried and I applied them back onto my nails, they did adhere a bit better again.  I also cut away more of the overhang.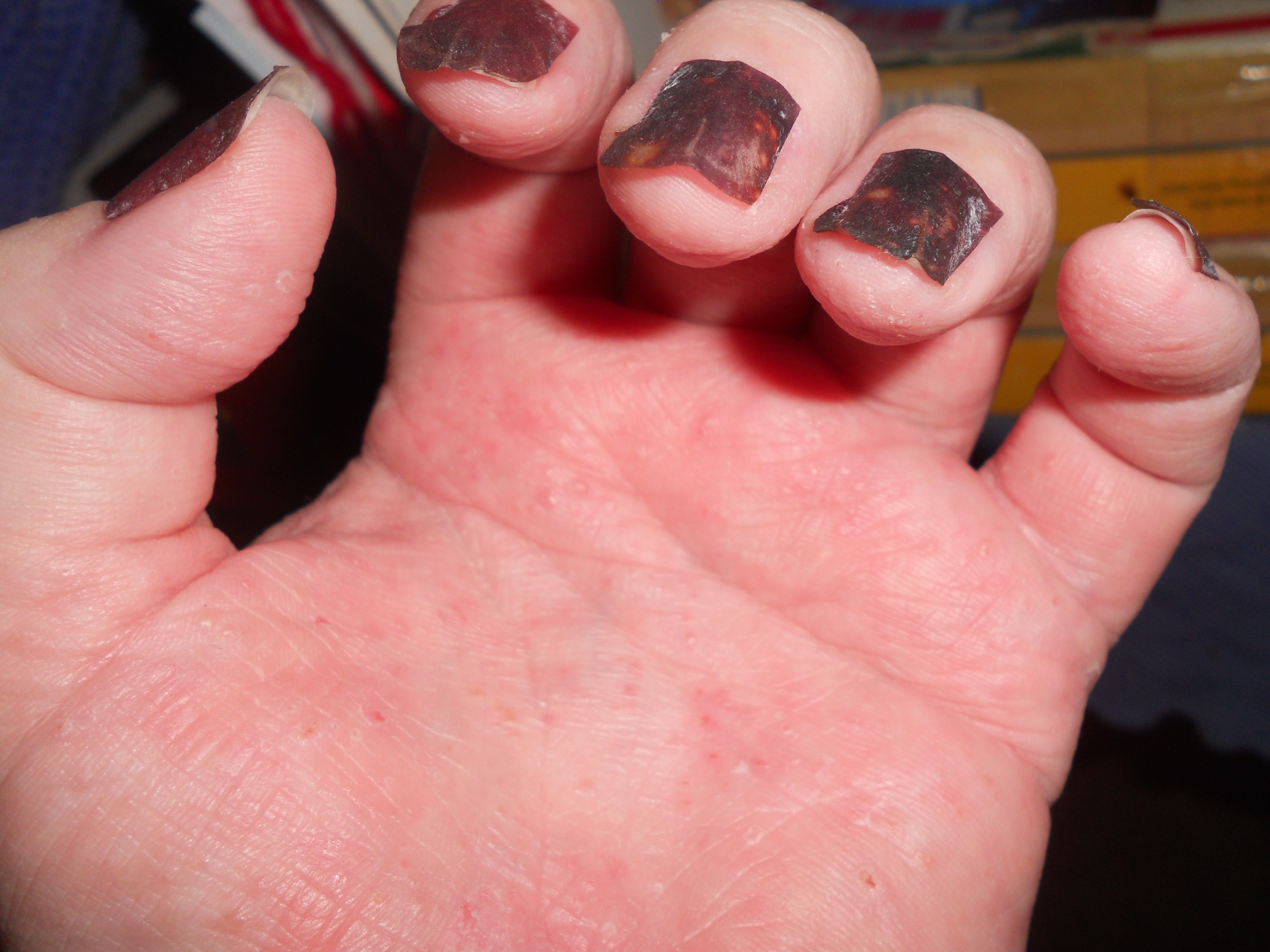 Other things happened.  The nebula image became tacky and worn away.  The nails stopped being pretty.
The double sided tape didn't work as well as I liked so I went to regular packing tape.
I still need to figure out how to adhere this fake nail onto my real nail.  Now I might need some nail polish… or, hey!  The double sided tape!
A bit more fiddling around and I have nails with nebula images on them.  It's very easy to remove them too, you just pry the tape off your finger nails and it's gone.  This tape is very tacky so it stays pretty well if it stays dry and it's not hanging over the ends.  It's darned hard to photograph though!
OK, so not real a time saver. It goes on already dry, it's pretty cool and I really like the results.
While I'm sure you can get much better products commercially, this is a way to fully customize the images you add to your nails.
Got family photos?  Use duplicates and transfer them to your packing tape then adhere them to your nails.  Lots of grandchildren?  One for each nail or one per thumb, etc.  You have an outfit you want to match?  Scan the fabric and send in the file for a color print or photo.  You'll get a number of 'nails' out of any particular printout.
Recommendations:
one sided, flexible tape
bright & light images or adjust the contrast on ones you have
do this as close to your event as possible
you have my permission to skip dishes for a little while ;)
I still want to do those punched tape things for ornaments.  Microbeads would be fun for that too!