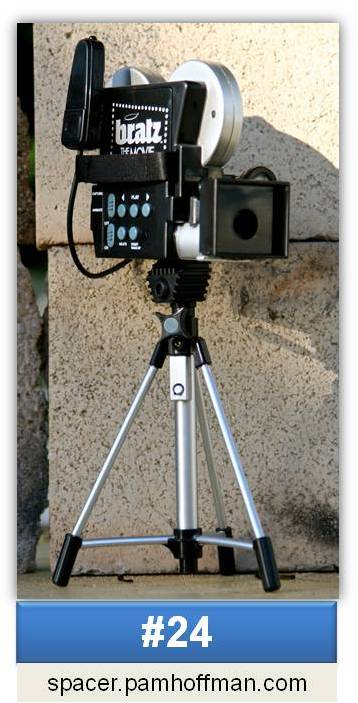 Occasionally, it's good to watch movies.  They can make you think, if it's good science fiction, and they can be an inspiration. I noticed that there is a movie being released next year (2013) about the space camp in Huntsville yet when I went to look for it again, I could not find it.  In my search, I found out about some fun stuff coming up, like this…
White Room 02B3 – 360 degrees
http://www.roddenberry.com/community-events
San Diego Film Festival
September 26-30, 2012
2 Venues:
Reading Cinemas Gaslamp 15
701 5th Avenue, San Diego, CA 92101
Museum of Contemporary Art San Diego
700 Prospect Street, La Jolla, CA 92037
Trek Nation and White Room: 02B3 Screening
Sep 29, 5:30pm
Gaslamp 15 Theater
Movies which might be of interest in 2013 include…
Escape From Planet Earth
Molly's Theory of Relativity (maybe)
The Host
Oblivion
Jurassic Park 3D – remastered 1993 version for IMAX & 3D
Iron Man 3
"… the 12th feature-length Star Trek movie …" Movie Insider, The sequel to the 2009 hit movie "Star Trek"
After Earth
The End of the World
Independence Day 3D – "A full 3D post-conversion"
Pacific Rim
The Wolverine
Robocop (a 're-envisioning' of the 1987 movie)
Star Wars: Episode II – Attack of the Clones (3D re-release)
Star Wars: Episode III – Revenge of the Sith (3D re-release)
Ender's Game
Singularity
Boilerplate
Cube 3D
Europa Report
Fantastic Voyage
Forever War
Hovercar
Hyperion
Incarceron
Jurassic Park 4
Predators 2
Real Steel 2
Sherlock Holmes 3
The Passage
The Tomb
Tron 3
Ubik
Notable:
Man of Steel
Monsters University
World War Z (for zombies?)
Kick-Ass 2
Despicable Me 2
Phineas and Ferb (may include some live action?!?)
Percy Jackson(2): Sea of Monsters
Sin City: A Dame to Kill For
Thor: The Dark Worlds
The Hobbit: The Desolation of Smaug
Aquaman
Cobra The Space Pirate
Dan Dare
Deadpool
Devil May Cry
Doctor Strange
Flash
Hawkman
Incredibles 2
Justice League
Legend
Lobo
Monsters 2
Mountain of Madness
The Last Days of American Crime
Venom
Voltron
War Machine
Wonder Woman
Zombies vs. Robots
Quite the lineup!
Some of these were listed by month on the sites I went through.  The ones toward the end, listed alphabetically, weren't 'scheduled' as of yet.
Be Aware; From Movie Insider:  The 2013 release schedule is still preliminary and subject to change.
Which movies inspire and challenge you?  Which ones are just fun for you?
If you're going for entertainment anyway, why not make it something decent?
Wanna know more?  Visit the sites under 'Sources' below…
NOTES:
*Spend some time watching
*Age appropriate as marked
*There may be some cost associated with watching a movie
Sources
*http://www.whiteroom02b3.com/
*http://www.roddenberry.com/community-events
*http://www.movieinsider.com/movies/-/2013/
*http://teaser-trailer.com/movies-2013.html