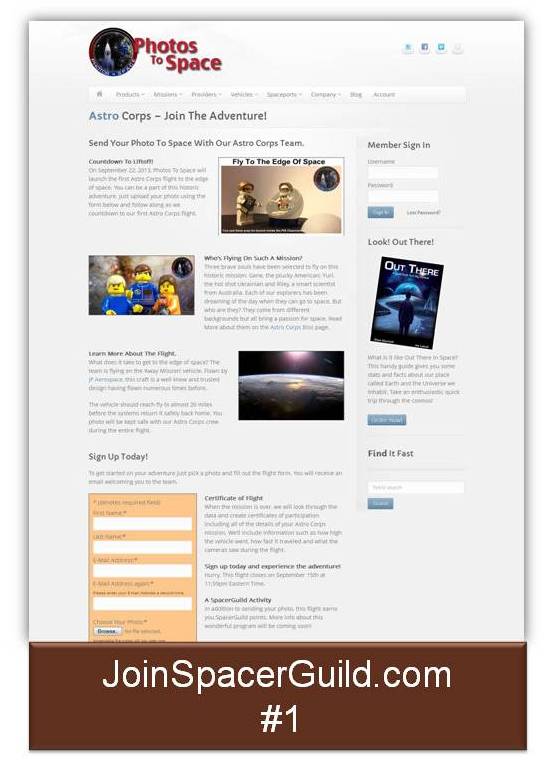 You can picture yourself in space right now, for Free!
How you ask?
Easy!
Go  to Photos to Space and register, then add your photo.
We're Especially excited because…
….this is the first official activity of the new Project:  Spacer Guild
Thanks to the contributions of Photos to Space and  Joe Latrell at PtS, you can earn a badge and points and begin your personal adventures in Space Exploration today.
" Hurry. This flight closes on September 15th at 11:59pm Eastern Time." ~PtS
You want to be seen in space, right?  Go register now so you don't miss out!
It's All About Action!