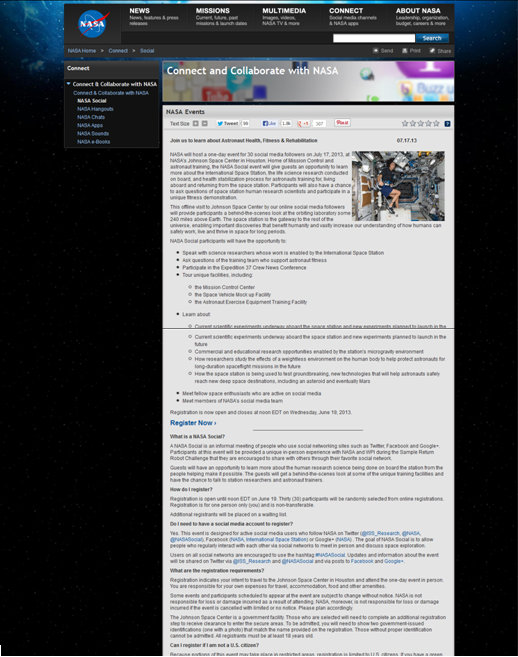 Houston in July.
It'll be worth it!  It's a NASA Social.
"NASA will host a one-day event for 30 social media followers on July 17, 2013, at NASA's Johnson Space Center in Houston. Home of Mission Control and astronaut training, the NASA Social event will give guests an opportunity to learn more about the International Space Station, the life science research conducted on board, and health stabilization process for astronauts training for, living aboard and returning from the space station. Participants will also have a chance to ask questions of space station human research scientists and participate in a unique fitness demonstration." ~NASA
If there is any chance you can go, just apply.  Last February, I was sure I would not get to go yet they picked me!  Just read what they are offering for tours.  If I could, I would sign up.
Go Now!  This NASA Social application is about to expire… "Registration is now open and closes at noon EDT on Wednesday, June 19, 2013."