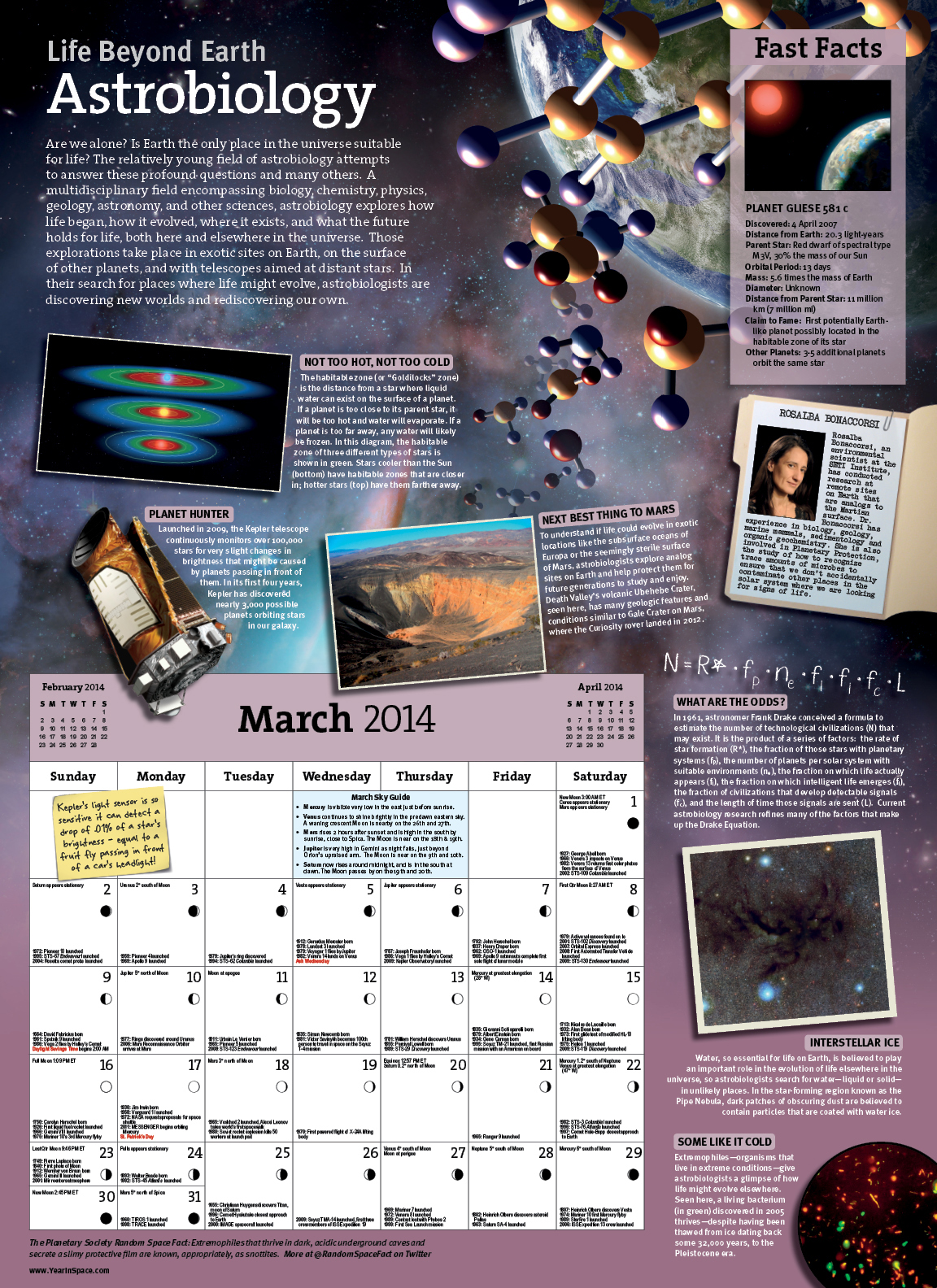 First quarter 2014? How did that happen?
One fabulous thing about it, I've had a chance to really put the Year in Space Calendar to work!  This is one of the best calendars I've ever owned.
It's more like having a poster on the wall that you change every month.
And the graphics are amazing!  I've learned some things too and this is 'my area' so to speak.  Let me say a little bit about each month here…
January's overall color is blue.  It's about the Ariane 5 which is a rocket the European Union launches. Various blocks tell us more about the rocket and the featured person is Jules Verne.
February is about the moon Titan in tans.  They emphasize Titan's many lakes though they are not filled with water.  The featured person is Sarah Horst.
March is mostly purple, delved into astrobiology and the featured person is Rosalba Bonaccorsi.
And there are still nine months to go!
April is beautiful though the Shuttle has retired.  I'm more interested in looking forward than looking back; just a personal preference.  Dr. Mae Jemison is the featured person though!  That's cool.  She's into some interesting stuff these days.
I'd be lost without my Calendar.  I've had it off the wall a couple of times and I really missed it.
While the 2014 annual calendar is sold out, you can still enjoy beautiful imagery, interesting facts and celestial ephemera by visiting The Week in Space every Monday.  I get them by email and you can too.  This is a very nice resource for the expert and novice alike.
Steve said that they will start working on the Year in Space 2015 in September.  I can't wait to see what he does next year!