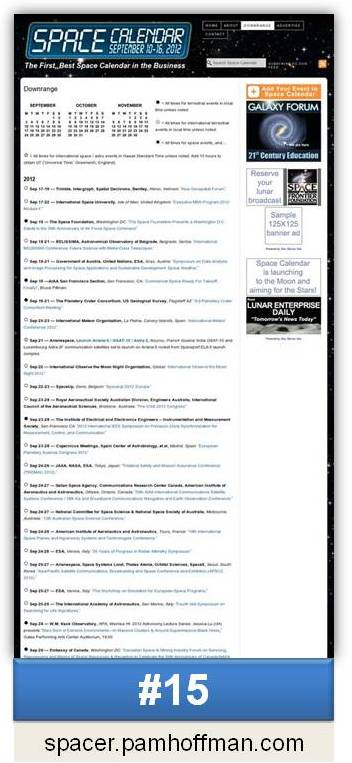 Do you really like space stuff?  Wanna meet the movers and the shakers in the industry?  Then you might like ISDC, SAS or SFF.  These are some of the main conferences regular folk go to and hear from a spectrum of individuals in the business.
ISDC is the annual conference offered by the National Space Society.  The International Space Development Conference is usually in May and it moves from city to city – most often in the USA, sometimes in other countries.  My team and I produced the 14th Annual ISDC in Cleveland, Ohio.  We attracted over 600 attendees and ran many tracks for a wide range of audiences from kids to senior citizens.
SAS is another annual event, held in the greater Phoenix, Arizona area.  Space Access Society is a little more 'hard core,' with one main track.  Some people just go to wheel and deal.  A lot of folks who like to 'bend metal' are presenters there and attendees enjoy hearing about real projects that individuals and companies are working on.
SFF offers a number of events every year.  The Space Frontier Foundation is all about revolution.
These are just a few of the events you can attend all over the world.
Where do you find information for these great cons?  A search is always a good start.  I can help you out there too though – I like to check out the Space Calendar.  Visit to learn about most of the interesting space events on the planet.  You can post your event there as well.
If you're really ambitious, host a space event of your own!
NOTES:
*Learn more about the industry and network with others for fun & profit.
*Mostly adults attend these events
*Generally there is a fee to attend which will vary by conference
Sources
*http://www.spacecalendar.com/downrange/
*http://space-access.org/