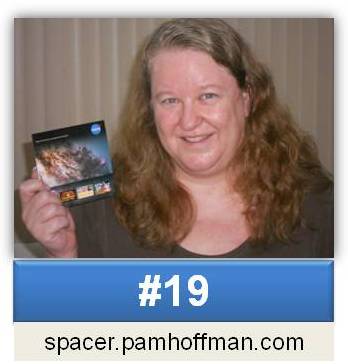 I was a volunteer at NASA Lewis (now Glenn) in Northern Ohio for three years back in the 90s.  While I was there, I learned a few things about how regular folks can benefit from these precious, publicly funded centers.
Of course you can go there, browse or get a tour, shop from the store if they have one, which we did when I was there.  There is a lot more going on than that.
I learned that most of the general public thinks that NASA gets something like 20% of the national budget (at the time anyway, not sure what the perception is now).  In fact NASA gets less than 1% of the national budget and less every year.  A successful mission like Curiosity is practically a miracle.  There is…  but I digress.
I'm supposed to tell you about leveraging the amazing bounty available through these centers.
Are you working on a project?  Or looking for a fun activity for your classroom?  From the classroom to the boardroom, there may be something available to you!
When I lived in Ohio, I got the annual NASA Spinoffs publication every year.  I requested media on an experiment I found out about on TV once.  And…
I just got a disc in the mail yesterday!  I was doing my research for the APOD post and found out they produce a disc annually so I sent an email asking how – 'just send your address' was the reply.  And here it is.  It has three other things on it as well so I may have more requests.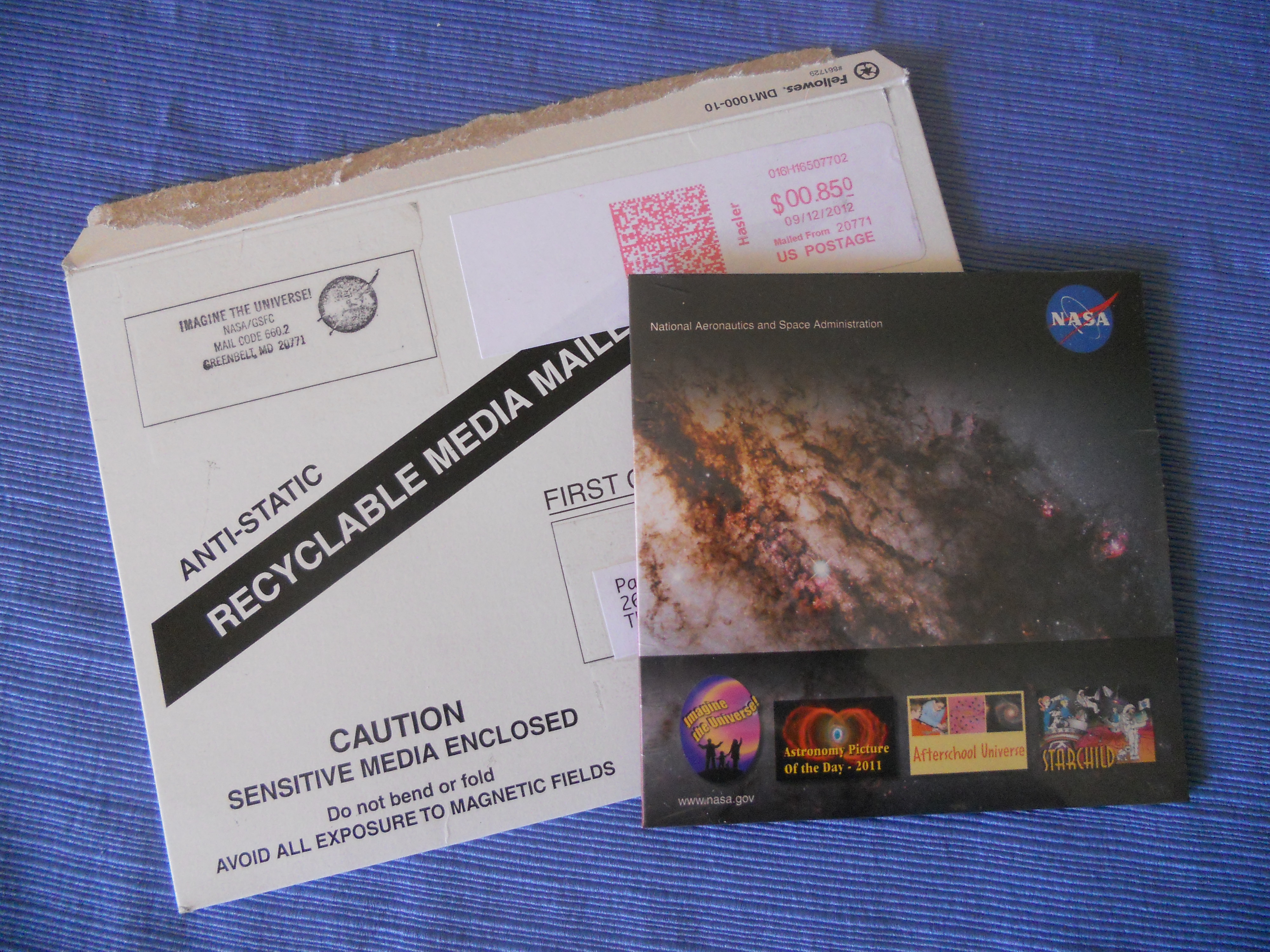 When I was at NASA, we would get requests from all over the world!  Sometimes the letters were exactly alike and the person would ask for 'everything you can send me' which only earned a form letter back that politely asked the letter writer to please be specific.
People sent us money – we had to send it back.  We got over 600 requests by mail a month.  I'm sure every Center was just as popular.
Sources
*http://spacer.pamhoffman.com/visit-a-nasa-center-near-you/
*http://www.nasa.gov/about/visiting/index.html
NOTES:
*In the USA, request from your nearest Center
*Be able to call or write
*Free if you provide your address