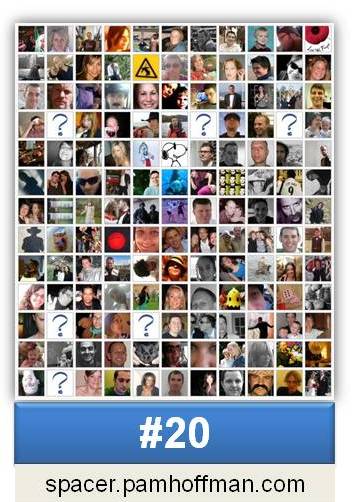 Incredibly, we are generating as much information in 2 days now as we did, as a species, in all of human history before 2011.  And it's accelerating.
That's good news!
If you want to learn something, communicate or create value in the world, it's easier than ever.
You could just absorb spacer stuff, or 'lurk' as it's called.
How do you like to learn?  Do you enjoy reading the most or would you rather watch video?  Perhaps you need a lot going on at once.  It's there for the taking.  Even if you just like pictures, Pinterest could be perfect, with great images, a little information (more if you want it usually) and almost no interaction.
This might be satisfying for awhile.  Seems like you would get to a point when you would know enough to have an opinion about the topic.  Wouldn't you get the urge to talk about what you love?
Enter sites like Facebook and forums.  That's exactly what they are designed for.  You could even lurk there if you wanted to.
And what about taking it further?  Are you really into this?  How about creating value in the form of products and services.  Heck, you get good enough, you may even start creating jobs!  Isn't that what we need these days?  Benefit:  if you are in charge, you can't  be fired, right?
As of this post, there's an ongoing series about generating Passive Income that is a good start.  The posts are manageable and includes info about mindset which is probably the biggest hurdle to success.  Our whole lives, we were trained to get good grades to get a good job and security.  News Flash folks!  The rules changed and no one told us.  Haven't you noticed things don't work the way they used to?  What are you doing about it?  The old rules are gone for good, rest assured.
NOTES:
*Listen, Dialogue, Enterprise
*Use a Computer, Maybe Income
*No to Low Cost in Many Cases
sources
*Abundance by Dr. Peter Diamandis and Steven Kotler

*http://www.apple.com/education/itunes-u/
*http://www.stevepavlina.com/blog/2012/04/passive-income-series/
MATERIAL CONNECTION DISCLOSURE: You should assume that the author has an affiliate relationship and/or another material connection to the providers of goods and services mentioned in this post and may be compensated when you purchase from a provider. You should always perform due diligence before buying goods or services from anyone via the Internet or offline.